Burial Beer Co. Is Coming to Plaza Midwood. What to Expect
The coming of Asheville's celebrated beer brand adds a fresh layer to the neighborhood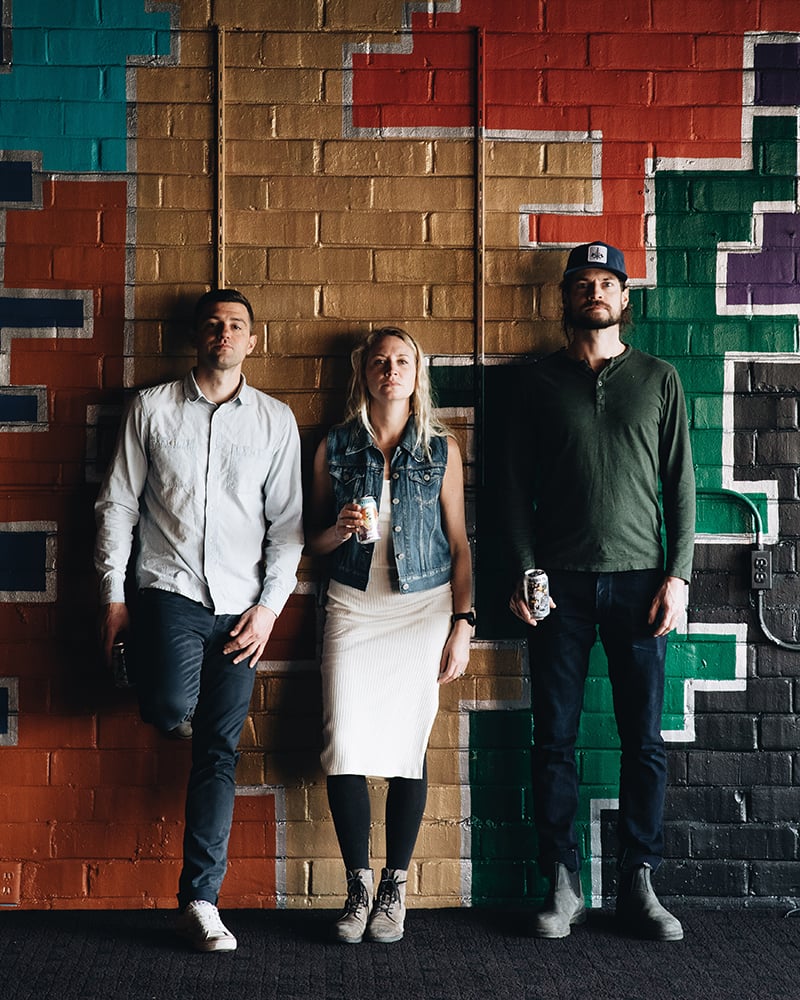 Burial has opened an online store called Burial Beer Boutique, serving the Charlotte area. Starting today, you can order the beer for pickup at the storefront (1214 Thomas Ave.) next to its future taproom. Pick-up for today's items is Friday, 2 p.m.-8 p.m. "Starting next week, all new releases will drop in the Charlotte online shop every Wednesday at noon for online presale and pickup at our Beer Boutique from 2-8pm the same day," owners said in an Instagram post.
---
The character of Charlotte's arts-and-entertainment neighborhoods and the craft brewery rosters they support is, unlike much of the beer, growing clearer. South End/LoSo has everyone beat in sheer volume. NoDa harbors a pleasant mix of pioneers (NoDa Brewing, Birdsong) and newer arrivals.
Plaza Midwood can't match either in quantity. But the announcement in March that Burial Beer Co. of Asheville—one of the fastest-expanding craft brewers in the state and most celebrated in the country—planned to open a taproom and bottle shop on Thomas Avenue, in the commercial heart of the neighborhood, seemed to add a layer of definition to Plaza Midwood. You might not be able to hop all day from brewery to brewery there. But the Burial site is within trotting distance of a pair of popular and critically praised establishments, Legion Brewing on Commonwealth Avenue and Resident Culture Brewing Co. on Central Avenue. Why would you want to?
"I think—and I'm probably biased—that even though we have only three breweries, they're three of the best," says Wes Turner, a Plaza Midwood Neighborhood Association board member and past president. "Adding Burial to that list will just make Plaza Midwood one of the brewery destinations in Charlotte." (He includes the nanobrewery Pilot Brewing, which opened in 2018, in his count.) Turner adds that he's visited Burial only once but enjoyed what he drank: "I enjoy a good IPA."
Burial has plenty of those, along with a growing number of imperial stouts, farmhouse ales, and table sours to match the rustic lagers that co-founder and COO Doug Reiser says was the brewery's cornerstone style when it opened in 2013. Since then, Burial has expanded from South Slope, a brewery hub in a former industrial area just south of downtown Asheville: The Reisers and partner Tim Gormley opened a 20-barrel production brewery, restaurant, and winery in Asheville's Biltmore Village in 2016 and a taproom and bottle shop in Raleigh in 2019.
Reiser says he and his team had eyed Charlotte for years. The opportunity to help preserve part of a 62-year-old shopping center in a thriving neighborhood helped sell them on the site, last occupied by a pair of now-relocated boutiques, Boris+Natasha and the Stash Pad. "We were very intentional about going to the people," he says. "It's important for us to not just be in a residential or commercial district but in a combination of the two."
Those are ideal locations for craft brewers everywhere. In North Carolina, state law allows breweries to operate as many as three retail outlets in addition to their primary production sites, and some have capitalized on the provision to stake out territory far from their home bases, says Rich Greene, the executive director of the N.C. Craft Brewers Guild. For example, Burial's fellow Asheville brewer Hi-Wire Brewing and Catawba Brewing Co., a Morganton-based company that operates a taproom just outside Plaza Midwood, recently opened locations in Wilmington.
It's a slight contradiction—a statewide mini-empire of hyperlocal neighborhood pubs—but it's central to the evolving craft beer culture, which emphasizes sense of place and camaraderie with the neighborhoods they choose to occupy. "What was really, really important to us," Reiser says, "was to get a space that was historic, that was in a neighborhood, and that had that funky Asheville feel that's so important to our brand." South Slope and Plaza Midwood are unique neighborhoods whose residents might not relish the comparison. But it's hard to deny that the brand fits.