Business Leader (Sponsored): Alexander Youth Network
Serving Charlotte since 1888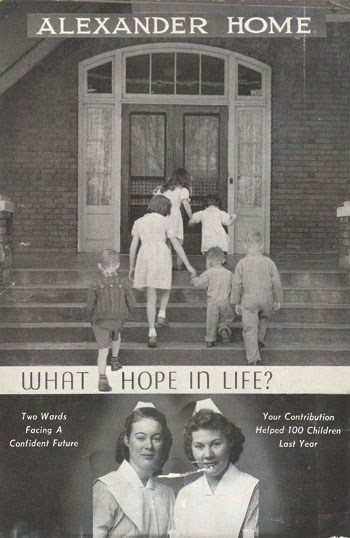 Tell us what you do. Alexander Youth Network provides quality professional treatment to children with serious emotional and behavioral challenges all across North Carolina. As a nonprofit, we deliver an effective and efficient array of services, a series of therapeutic programs that work together from start to finish. We provide a comprehensive array of services that is unmatched. This allows us to give each child the right service, in the right amount, at the right time. It keeps children from being shuffled from one place to another as their mental health needs change.
Alexander Youth Network was founded an amazing 125 years ago. What are the biggest changes in your field since then? The way we deliver mental health care continues to change profoundly, based on the tools and scientific research available about the human brain and the way it develops, especially during childhood. Trauma-focused care is a case in point. We now know that mental trauma affects lower, hard-to-reach parts of the brain, and that using Neurosequential Model of Therapeutics™ is the best way to inform diagnoses and treatment in children.
What was a key moment in your 125-year history? In 1947, based upon the recommendation of the Child Welfare League, we were the first organization of our kind to change our mission to mental healthcare. That was a progressive move back then, way before government mental healthcare programs were mandated by the Community Mental Health Act of 1963 under the Kennedy administration. From our 1888 inception as the "Presbyterian Home and Hospital," Alexander Youth Network has been always been willing to embrace change to better serve kids.
What's next? We want to continue serving as a catalyst for positive change in behavioral healthcare in the state of North Carolina, and quite simply, we want to serve more children. According to the Children's Defense Fund, there are 2,277,967 children living in North Carolina. We know that one in five of these children, almost half a million kids, suffer from an emotional or behavioral problem. Ten percent of these kids, nearly 228,000 children, need professional treatment. With the latest research in children's brain science and the most dedicated therapeutic staff, we will make a difference. Learn more www.alexanderyouthnetwork.org.
6220 Thermal Road
Charlotte, NC 28211
704-366-8712
www.alexanderyouthnetwork.org