Business Leader (Sponsored): Autobell
Serving Charlotte since 1969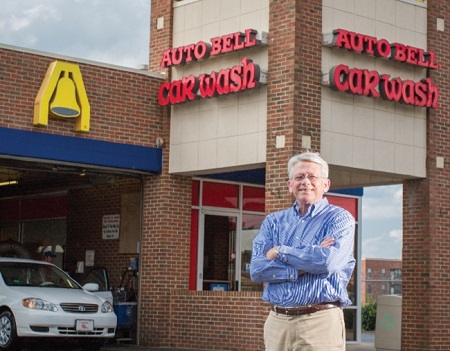 You take employee training and customer service seriously. Why? We need employees who care about what they're doing and about the customers. We value training because we want consistency throughout our chain. We want our employees to deliver a quality car wash, at a value, with a sense of urgency, in a safe environment, with friendly service. We also have a scholarship program that we believe encourages the best and brightest young people to come work for us, bringing the right employees into the washes to serve our customers.
Your company has won many awards for conservation and recycling. Why do you focus on those issues? Water conservation is top of mind for us. Water is a precious resource. It needs to be protected. We want to use it wisely. We use less water than someone washing their car in the driveway with a hose and bucket. With our biological reclaim system, we can recycle 100 percent of the wash water that we use.
You've raised more than $5.5 million for charity since 1998. Why is giving back to the community important to you? Autobell will celebrate its 45th anniversary in May. We are part of the community. Our customers live in the neighborhoods where our washes are located. We owe our success to our neighbors, so it's only natural that we help them in their goals to raise money.
If you went to a Panthers game and a few cars in the lot had been washed by Autobell, would you be able to pick them out? If it's a Panthers game, I would hope the number of Autobell customers would be much greater than just a few. Our chemistry is designed to bring up the shine. Our slogan is "People can tell when you Autobell." I might not be right 100 percent of the time, but I think I'd have a pretty high average.
32 metro Charlotte locations
For hours and locations, visit www.autobell.com/locations-hours