Business Leader (Sponsored): BLACKLION
Serving Charlotte since 1996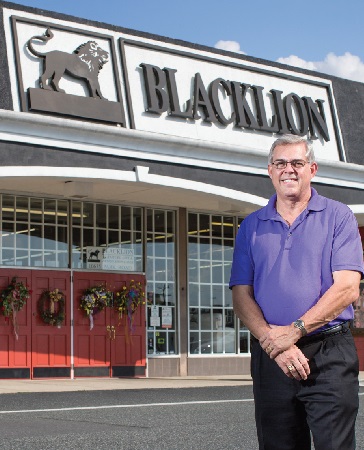 Why does BLACKLION succeed in Charlotte? BLACKLION is a multi-merchant furniture, gift and design center. Our largest store has over 500,000 items for sale, probably the largest selection in the southeastern United States. Merchants lease space, price their merchandise and leave the rest to us. They get to do what they do best—be creative business people—and we do the tedious work. Our customers get to see the talents and displays of hundreds of buyers, all under one roof. Our staff has over 278 years of combined experience—which is important in the day-to-day operation of our business.
What is distinctive about Charlotte that makes you glad you do business here? I am a native Charlottean. Charlotte has changed so much—in a positive way. We now have people from all over the world living here. We have a diverse base of companies that have added to the economy's stability. While the Great Recession affected nearly all businesses, Charlotte fared better than most cities.
What's the biggest change in Charlotte customers over the years? Charlotte has experienced huge population growth. Many new residents coming here are affluent, with diverse tastes in home decor. Like most businesses, our product selection changes to meet the needs and wishes of our customers.
BLACKLION Charlotte
10635 Park Road, Charlotte, NC 28210
(704) 541-1148
HOURS: Mon-Fri 8-5; Sat: 9 a.m.-3 p.m.
email: charlotte@blacklion.com
BLACKLION Huntersville
9751 Sam Furr Rd, Huntersville, NC 28078
(704) 895-9539
HOURS: Mon.–Sat. 9:30 a.m.- 7:00 p.m.; Sun. 12:00 p.m.- 6:00 p.m.
email: huntersville@blacklion.com
BLACKLION Dilworth
1408-C East Blvd., Charlotte, NC 28203
(704) 333-2229
HOURS: Mon.-Sat. 10 a.m.-6 p.m.; Sun. 1 p.m.-6 p.m.
email: dilworth@blacklion.com