Business Leader (Sponsored): FS Food Group
Serving Charlotte since 1992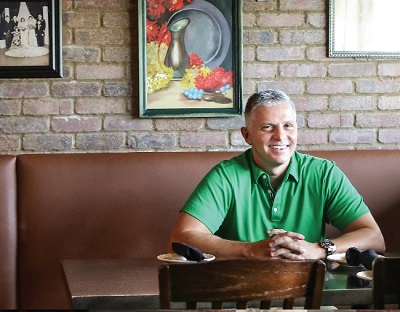 Did you plan to go into the restaurant business? Not in the least. I found myself out of a job. It was one of those, figure out what you want to do with your life, and I decided: Do what you love.
Why has your business worked so well in Charlotte? As Charlotte grew, the banks brought in a lot of people who had varied palates, and they wanted other food. That helped grow the culinary scene. We had demand to do interesting stuff.
You've got a little bit of everything in terms of style of restaurant. Why? Ultimately, I want to make food that I really like. I tend to like comfort food. I also felt Charlotte was underserved in some of the foods that I really had an interest in. My dad owned a travel agency, so we traveled a great deal when I was a kid, and food was always a big deal with my family.
With such a range of styles, what do they have in common? Across the board, we make everything from scratch. We find the best ingredients. We went several years ago to Italy. I was talking to a Michelin one-star chef. I said, "Oh, do you like this pasta?" She said we don't use it, it's too expensive. And it was what we use at Mama Ricotta's. People want great quality products.
You own a lot of popular restaurants. Do people ever talk to you about one of them without knowing you own it? We hear that stuff all the time. They'll know that I own Mama's, but they won't know I own something else. They'll say, "We just tried this twice; it's really good." It just happened yesterday with Smokehouse. I said, "I'm really glad you like it. I own it."
Mama Ricotta's
704.343.0148
Bad Daddy's Burger Bar
Dilworth 704-714-4888
Birkdale 704-237-4055
Ballantyne 704-919-2700
Midwood Smokehouse
704-295-4227
Paco's Tacos and Tequila
704-716-8226