Business Leader (Sponsored): HM Properties
Serving Charlotte since 2006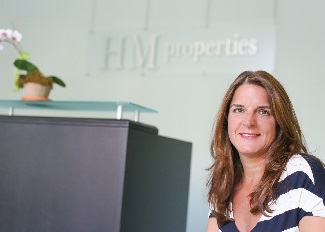 What sets HM Properties, your full-service, residential boutique real estate agency, apart? I'm really proud of our team of brokers and staff. We're more like a family and genuinely care about each other on a personal level. We bring out the best in each other and, thankfully, all have a sense of humor. That's been key in getting us through some rough times. We continually strive to help each other be successful.
We started with five brokers and have grown to over 60. Only three brokers have left in seven years to go other firms, and that is highly unusual in this marketplace.
In 2009, we were named one of the "Best Places to Work" in Charlotte, and I'm more proud of that award than any personal award I've won.
What's next for you? My focus is to help the brokers continue to grow their business. We're always looking for new ways to improve our market share and exposure. This is what makes the company successful and why people stay. At this point, I am not interested in growing the size of our company. We will continue to grow, but in terms of sales—not by hiring more people.
4725 Piedmont Row Drive
Suite 120
Charlotte, NC 28210
704-577-8200 (cell)
704-552-9210 (fax)
www.hmproperties.com