Business Leader (Sponsored): Sharon Towers
Serving Charlotte since 1969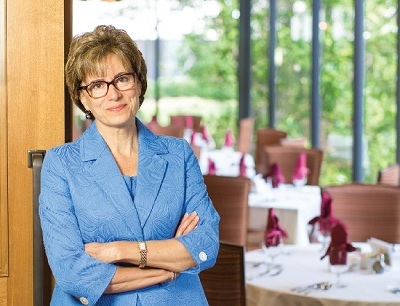 What's unique about your business? We've made many changes in the past several years. Our inventory has increased significantly, we opened a second store in Denver, NC about eight years ago, and we added an outside salesperson approximately a year ago. He is available to consult on-site for commercial jobs and larger residential projects. We continue to evolve as a company to provide superior products and services to the Charlotte community.
What's the next big thing for you? We're getting ready to do an expansion. We are going to add five villas to our campus. Each one will house 18 units. They range from about 1,300 square feet to close to 2,000 square feet.
Those are big. That's one of the big changes in the industry over the years. Believe it or not, when Sharon Towers was first built back in 1969, we had a bunch of studio apartments, and they were only 250 square feet. And that fit the market. In today's world, people want it to be exactly like if they were out in the community. There have been two other big changes. The first is that people want to stay independent as long as possible. The other one is we are, as a population, becoming more health-conscious.
Why do you like doing business in Charlotte? North Carolina has been a great area for retirees. You have the people up north, where it's too cold, and the people who retired in Florida, where it's too hot. We're in the SouthPark area, which is wonderful because there's so much that's close. I think the vitality in this area is huge, and that's very attractive to people. I have nothing but kudos to say to our city planners.