Business Leader (Sponsored): The Cheeky Bean
Serving Charlotte since 2012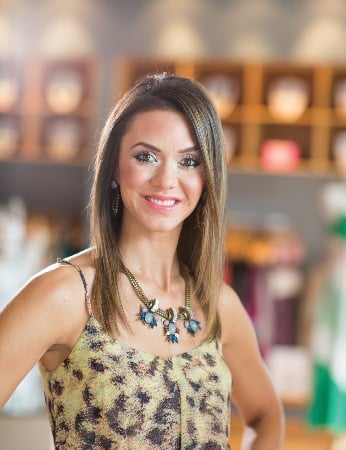 What makes your business right for Charlotte? Our store exemplifies the southern hospitality vibe. Charlotte is such a melting pot of people from all over. How our store is, I think that's how the south is—warm, welcoming and an overall great place to be!
What is distinctive about your approach to selling clothes? When people come into the store, they have a different experience than when they shop anywhere else. Our main focus is to make relationships with the customers. It's not to make the sale. We want people to leave having a positive experience and most importantly, feeling beautiful in what they're wearing and confident in themselves. We want them to leave and tell their friends that above all else, they had a great time when they shopped with us. We love what we do, and we love our customers. To have someone tell you they feel beautiful in what you put them in, it makes our day, makes what we do worthwhile.
Have you ever seen one of those people out and about? All the time. I get stopped by people all the time who are wearing items from The Cheeky Bean, and to see them wearing our clothes is the biggest compliment.
14815 Ballantyne Village Way
Suite 105 Charlotte NC 28277
704-543-8773
HOURS:
Mon.-Sat. 10 a.m.-6 p.m.
Sun. 1 p.m.-5 p.m.
720 Governor Morrison St.
Charlotte NC 28211
HOURS:
Mon.-Sat. 10 a.m.-7 p.m.
Sun. 1 p.m.-6 p.m.