By the Numbers: Remembering UNCC's Final Four Appearance in 1977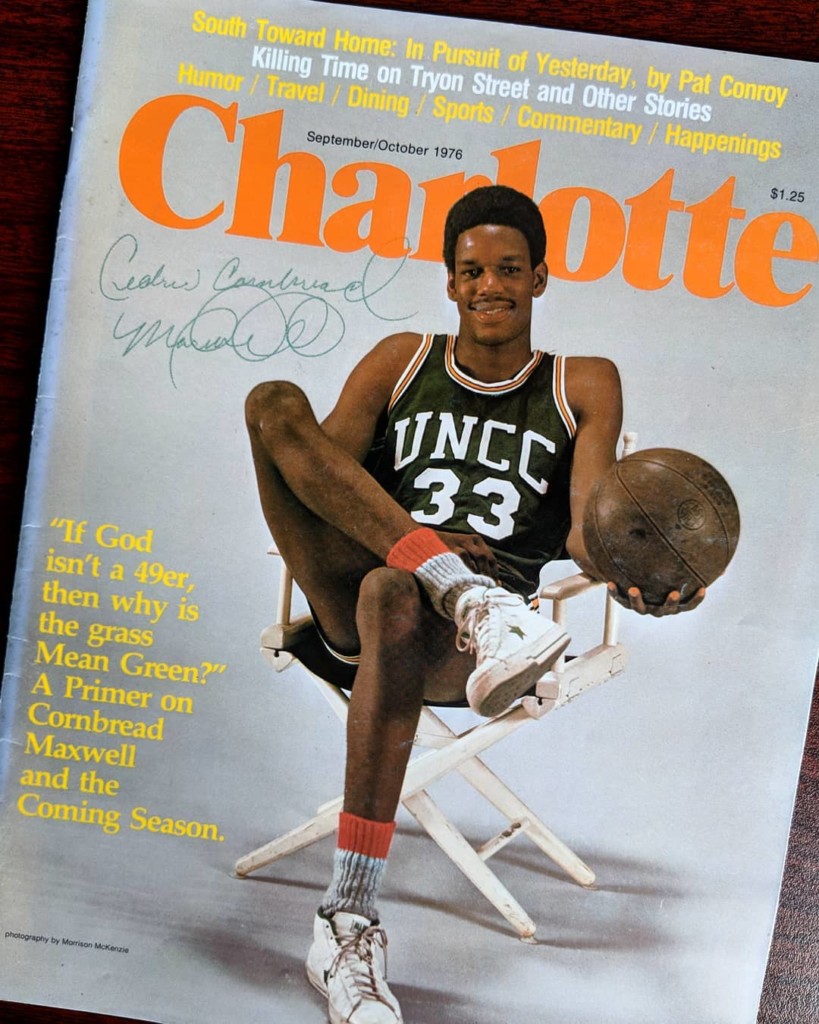 FORTY-TWO YEARS AGO, a small satellite campus of the University of North Carolina fielded a team that conquered two Goliaths, sixth-ranked Syracuse and top-ranked Michigan, to reach the Final Four of the NCAA Men's Basketball Tournament. The UNC Charlotte 49ers lost to Marquette, the eventual champion, in a national semifinal. But their Final Four appearance remains the signature achievement for UNCC athletics.
49: The number of points each team had after UNCC star Cedric "Cornbread" Maxwell hit a twisting 10-foot shot with three seconds left. "Isn't that ironic—look at the score," remarked broadcaster Dick Enberg, who was calling the game for NBC Sports. "The nickname of UNCC? The 49ers—and they have just scored 49 to tie the game and perhaps force a five-minute overtime period." But Marquette's Jerome Whitehead grabbed a full-court pass and made a lunging layup at the buzzer. The final: 51-49. (Marquette defeated UNCC's better-known Tar Heel cousins two nights later for the championship.)
$14: Cost of a ticket in 1977.
16,986: Fans that filled the now-demolished Omni Coliseum in Atlanta for the game on March 26.
11: The number of years Maxwell played in the NBA, mostly for the Boston Celtics. He was named MVP of the 1981 NBA Finals, in which the Celtics defeated the Houston Rockets. Eleven is also the number of head basketball coaches in UNCC men's basketball history since the program's 1965 founding.
$180,305: The UNCC men's basketball budget in 1977. It's $3.3 million today.
1: Number of Final Four appearances in 49ers history.