Camp North End's END-to-END Festival Arrives This Weekend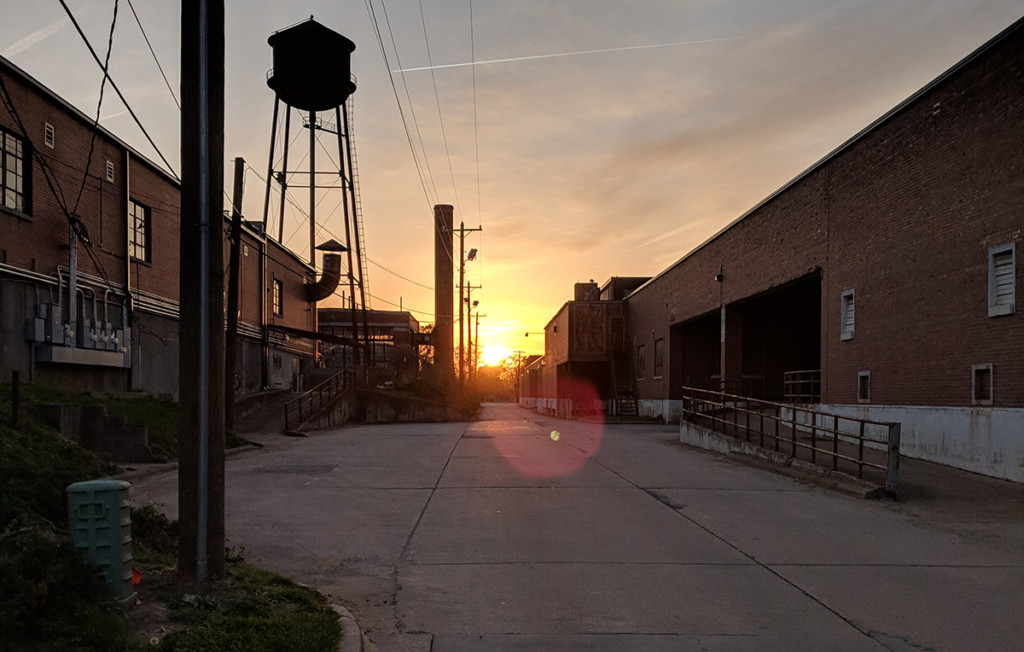 Camp North End is aiming to inspire the innovators and creatives of Charlotte with two days worth of panels, art exhibitions and installations, music performances, and conversations from May 10 to 11.
The inaugural festival goes by the name "END-to-END," a play on the IT term that references two furthest points touching each other. That describes the goal of the event: to connect mediums and industries that are typically thought of as being at opposite ends. Take, for example, food and technology or technology and art.
Tech symposiums, such as "Tech in Visual and/or Musical Arts" and "Tech Influencing Culinary Culture," will run throughout the weekend and feature local and national speakers from a range of industries. Also on the schedule is "The Rise of Fintech," "Innovation in Community and Cultural Development," "Nutrition and Fitness," and more.
Other highlights throughout the weekend will draw crowds to the historic industrial site-turned creative hub. "14 doors," for one, will be a chance to watch muralists work live on 19 multimedia murals, using video mapping, 2-D work, photos, and interactive projections.
At the drive-in cinema on Saturday, viewers will sit inside original Model As to watch digital shorts and films. One of those will be "I Snuck Off The Slave Ship," which premiered at the Sundance Film Festival.
To stimulate conversation, Camp North End is utilizing Braindate, a web platform known as "Tinder for intellectual conversations." Rather than swiping on potential dates, users find discussion topics they're interested in. Then, people match based on their selection and make plans to meet at a Braindate Lounge or another location on site, either one-on-one or in groups and usually for 30 minutes at a time. It's been used at similar events, such as Ted Talks and the Obama Foundation Summit.
At the end of the day, attendees can unwind with food, drinks, and live music performances that complement the event's theme of collaboration. At a concert on Friday in the Boileryard, house music will mix with jazz during a "collab jam" with Charlotte artists Quentin Talley and the Soul Providers and the Chicago-based Hieroglyphic Being. (This will be the kick off for the third year of Camp North End's favored Friday Nights, which runs throughout the warmer months.) On Saturday in the Ford Factory, multiple experimental musicians will perform. The line-up features Kelly Moran, a pianist mixing contemporary classical and electronic music; Siete Catorce, an electronic producer, and Sam Rolfes, a digital artist who will create visuals for the set; and Sinjin Hawke and Zora Jones.
Camp North End expects a turn out of around 3,000 people over the weekend. Varian Shrum, the community manager, says she envisions people will come for one event, such as the music or an art demonstration, but then may stumble into a panel on a topic they'd hadn't pursued before. And maybe, she says, they'll leave inspired.
"I hope people will leave feeling they learned something," she adds. "We don't want to create an event that just entertains and sends you home. We want to create an event that's planting seeds."
Most events do not require registration and are free. For a full schedule and list of speakers, exhibitors, and artists, check out ENDtoENDCLT.com.