Capitol to Host Trunk Show and Private Fitting Featuring Margaux Flats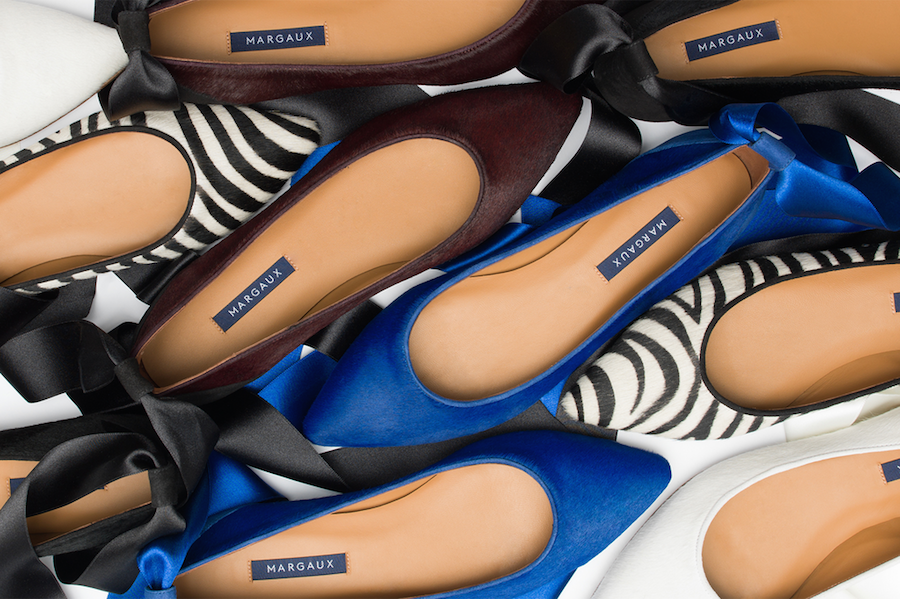 On Saturday, March 5, Capitol (4010 Sharon Rd.) will host a trunk show featuring Margaux, a brand specializing in ballerina flats for all occasions. Patrons will be able to shop the selection of flats, and, if preferred, be fitted for a custom, made-to-measure shoe.
Handcrafted in Spain, Margaux ballerina flats are available in standard European sizes beginning with size 35, the U.S. equivalent of a size 4/5. Prices range from $175 for standard sizes to $265 for limited-edition made-to-measure pairs.
Shoppers should be on the lookout for the limited-edition Margaux for Tome collection, which made its debuted at the Tome Fall 2016 runway show during New York Fashion Week. The Tome clothing collection was inspired by artists including Barbara Kruger, Vivienne Westwood, and Annie Lennox all known for their independence and confidence. The Margaux for Tome collection was created to mirror this boldness. This collection is available exclusively on the Margaux website and, in limited supply, at Capitol.
"We admire Capitol's thoughtful approach and curatorial edit," Margaux founders Alexa Buckley and Sarah Pierson said from New York via email. "We have a great deal of respect for Laura Vinroot Poole, and the business she has built."
Available in 14 shades, the Margaux trunk show will be available for shoppers to peruse from 10:00 a.m. until 6:00 p.m. on Saturday.