Carolina Actors Studio Theatre To Close Doors on June 30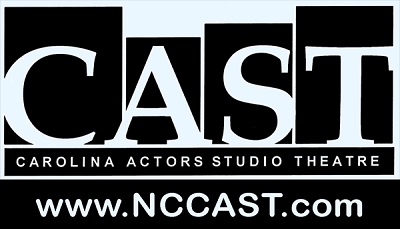 About 12 hours before the opening of its 64th production as a nonprofit Friday, Carolinas Actors Studio Theatre announced it will cease operations on June 30. The group, which won a 2014 BOB Award for Best Theatre Company, was started in 1992 and became a nonprofit in 2006. Lisa Walker, development and outreach committee chair for CAST, says the difficult decision was coming for some time.
"We've spent the last few months considering a variety of options," Walker says, adding that outside consultation was used. "None of it was enough to mitigate the financial struggles."
In a press release, CAST cited a "diminishing audience" and "difficulties securing charitable contributions" as reasons for the closure. CAST sent out the release this morning with an embargo until 3 p.m. The Charlotte Observer posted a story at 11:30. The group's final production is Gruesome Playground Injuries, which opens tonight and runs until June 21. An event to celebrate the theater will coincide with the last show.
Walker says the closure is typical of what's happening in the arts now. With several awards and critical recognition in even its most recent productions, the company believes it's leaving behind a strong legacy.
"We feel like we've tried to broaden the scope of theatre in Charlotte," Walker says. "We've offered a high quality of productions. The quality of acting is also what want to be remembered. We had that experiential kind of theater. And we think it's had a positive impact, even if we had to close the company."
Arts & Science Council Robert Bush agrees. In a written statement, Bush says, "This is a loss for our cultural sector and the city as a whole."
"ASC's board and executive staff were aware of CAST's financial difficulties and worked closely with their leadership to assist where appropriate, in an effort to rectify the situation," the statement says. "Unfortunately, these efforts were not successful. This experience reinforces the importance of developing healthy, financially sustainable models for our cultural institutions. The future of Charlotte-Mecklenburg's cultural sector depends on it."
Gruesome Playground Injuries runs June 6-21, with 8 p.m. performances every Friday and Saturday. For tickets, go to nccast.com