Carolinas Politics 2014: The Year in Quotes
The things people say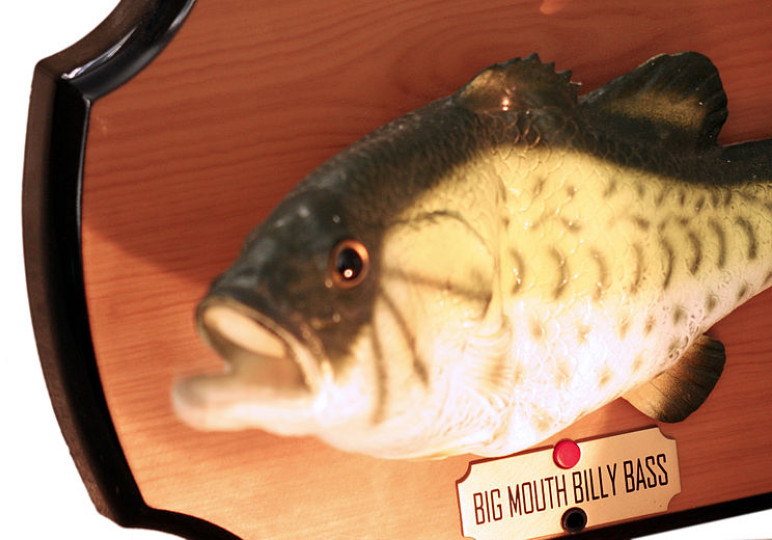 The year in quotes. We had some doozies.
"One of the changes in the bill was this thing they called pre-registration, where they registered 16- and 17-year-olds using the schools to register them. You know, I like to call this the 'pedophilia enabling act.' Where in the world can I go on a government website and find a list of 16-year-olds and their home addresses? I can go to the state Board of Elections."—Civitas Institute President and state Ethics Commissioner Francis DeLuca, referring to the state's voter ID law.
"We had the ninth-most-generous unemployment compensation in the country. We were having a lot of people move here, frankly, from other areas to get unemployment … People were moving here because of our very generous benefits, and then, of course, we had more debt."—N.C. Gov. Pat McCrory, on the Sunday morning talk show NC Spin in January. (The state's own rules prohibit people who have not worked in North Carolina from collecting N.C. unemployment benefits.)
"The secrecy thing to me is a joke. The secret, such as it is, is only of value to the competitor."—N.C. Mining and Energy Commission and former Halliburton executive Vikram Rao in January, defending the commission's decision to conceal from the public the chemicals pumped underground in fracking.
"The world is literally about to blow up."—U.S. Sen. Lindsey Graham, R-S.C., after the January State of the Union speech.
"Nothing like a good snow storm for a backyard BBQ. Surf n turf: cedar plank salmon and tenderloin steak."—now-U.S. Sen.-elect Thom Tillis in February, inventing a new kind of Carolina barbecue: Lake Norman-style.
"Excuse me, sir! Excuse me, sir! You have not been recognized!"—McCrory to a reporter in February, during a news conference after the Dan River coal ash spill.
"Thanks for nothing."—Drew Swope, a cook at Reid's Fine Foods in Myers Park in February, to McCrory, who complained about his rudeness and got Swope fired.
"Does anyone actually use the light rail?"—Elon University graduate Carly Ledbetter in March, in a blog entry for The Huffington Post listing 15 ways in which Charlotte is "the weirdest."
Anything from the FBI affidavit in the Patrick Cannon case in March. Take your pick.
"I have big boy pants on every day, with all due respect."—Tillis in a recording (leaked in April) from a 2013 meeting with a group of conservative activists and legislators.
"I've never been restricted from recording before."—North Carolina Health News reporter Rose Hoban in May, after her recorder was confiscated during a Senate Commerce Committee meeting.
"I think a lot of what's wrong with American politics today can be blamed on gerrymandering."—former Charlotte Mayor and Republican Richard Vinroot to me in May, after he joined a bipartisan effort to end partisan redistricting in North Carolina.
"Any hope that a new Republican intake in 2014 might ease the current gridlock with Democrats is dashed by Tillis who seems oblivious even to limited recent compromises in Congress such as over the federal budget. 'It takes two to pass a budget … when a budget gets signed by the president that's when they've solved the problem,' he says, despite the fact that both parties and Obama did agree to just such a deal."—Dan Roberts, the Washington editor for The Guardian, reporting in June on the U.S. Senate race in North Carolina.
"They want to have a hammer to come down on anybody who hinders developers by enforcing regulations. We're scared to death to say no to anyone anymore."—an unnamed supervisor in the N.C. Department of Environment and Natural Resources, quoted in an August New York Times story.
"I'm constantly frustrated with the courts being treated like they are your local permitting agency or something. This is the third branch of government. It is part of a three-part balance in our constitution. If it doesn't function properly, our democracy doesn't function."—N.C. Bar Association President Catharine Arrowood in August, referring to a new state law that establishes a three-judge panel to hear constitutional challenges to legislation.
"These people need jobs! It would be great of [sic] they could actually contribute to society. Welders make good money, especially under water [sic] welders, they should all go to their local community college….learn that skill and work hard for a change. They can raise their family [sic] and help build a better society. That's how you truly move forward. Who am I kidding, this crowd…work?? LOL"—Jarrod Marshall Lowery, a community liaison for Gov. McCrory's office, in a September Facebook post.
"They were clueless. At least two of them I met definitely came from a homeless shelter. One of them even apologized to me and said, 'I didn't know they were trying to do this to me.' One said, 'I did it for the…' and then he rubbed his fingers together like 'for the money.'"—Jackson County anti-fracking activist Betsy Ashby, referring to a group of "pro-fracking activists" at a September rally in Cullowhee that turned out to have been bused in from a homeless shelter in Winston-Salem.
"I pledge to be obedient and loyal to those in authority."—a line from the daily pledge at schools run by a company owned by Wilmington businessman Baker Mitchell, the subject of an October investigative report by ProPublica.
"You know, the Confederate flag is a very sensitive issue, and what I can tell you is over the last three-and-a-half years, I spend a lot of my days on the phones with CEOs and recruiting jobs to this state. I can honestly say I have not had one conversation with a single CEO about the Confederate flag."—S.C. Gov. Nikki Haley during a gubernatorial debate in October.
"Dear Sasha and Malia, I get you're both in those awful teen years, but you're a part of the First Family, try showing a little class. At least respect the part you play. Then again your mother and father don't respect their positions very much, or the nation for that matter, so I'm guessing you're coming up a little short in the 'good role model' department."—Elizabeth Lauten, a Jacksonville, N.C., native, ECU graduate, and communications director for U.S. Rep. Stephen Fincher, R-Tenn., in a Facebook post on Thanksgiving Day. She was fired.
"Oh, God, it's Mom."—Conservative activist Dallas Woodhouse, during a December live appearance with his older brother, Brad, on C-SPAN, responding to a caller who turned out to be their mother, Joyce, who chastised the two for not behaving themselves.
Have a happy New Year, everybody. Can we please have a better 2015?