Carowinds in Bloom
The springtime festival continues through the weekend with flowers, cooking demos, and craft beer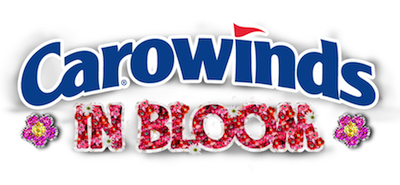 If you think you've done everything at Carowinds, check out this year's new event called Carowinds in Bloom.
The spring-inspired festival began this past weekend and continues through Sunday (April 20). The timing is convenient for those who have children on spring break this week or have a long Easter weekend coming up. A Home Depot crew planted thousands of flowers in preparation for the festivities.
The event includes a Topiary Tasting Garden with beers from Charlotte-area breweries. Student chefs from Johnson & Wales University offer cooking demonstrations. The recipes are designed to inspire summer cooking and grilling. In between the cooking demonstrations, West End String Band will perform. The Greenville, South Carolina, band plays traditional bluegrass, old country, and roots music.
Several kid-focused activities will keep the children entertained while parents sip beers and sample recipes. Home Depot sponsored The Kids Flower Planting Zone, where children get their hands in the dirt and learn the proper way to plant. They can also take home seedlings. In true amusement-park fashion, mascots, including the Easter Bunny and Easter Beagle (Snoopy in Easter attire), will make appearances.
Carowinds in Bloom is included in park admission and is located in the Carolina Showplace area. The festival takes place from noon to 5 p.m. Park hours: Wednesday-Friday, 10 a.m.-8 p.m.; Saturday, 10 a.m.-10 p.m.; Sunday, 10 a.m.-8 p.m.