Catch On Closes, But You Can Still Get Fresh Seafood
The Plaza Midwood seafood shop says it can't overcome Hawthorne road closure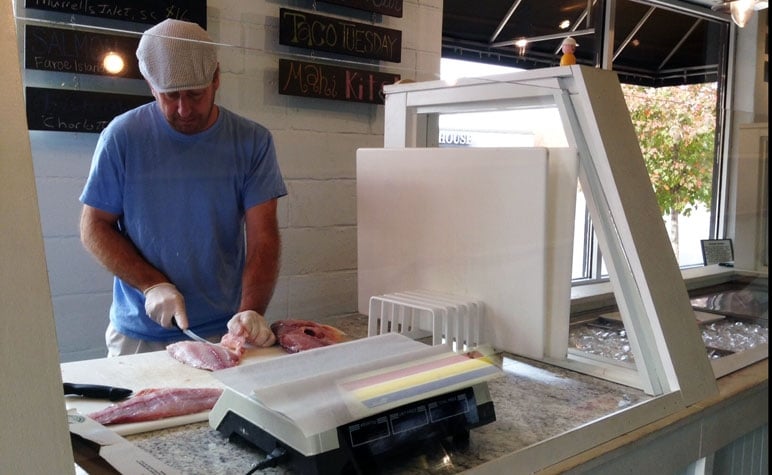 Catch On Seafood, the BOB-Award winning seafood market in Plaza Midwood, has closed. Owner Sean Schussler says the street car construction on Hawthorne bridge has caused a decrease in access, bringing a drop in sales large enough to force the shop to close. Catch On opened in 2014, earning a customer base from Plaza Midwood, Elizabeth, and Eastover.
Schussler says that when he signed the lease on the store, on Hawthorne Avenue near its intersection with Central Avenue, the city had not yet publicly announced the bridge would have to be closed for such a significant amount of time. Catch On moved to that location from behind Peculiar Rabbit on Commonwealth last summer.
People who loved Catch On's fresh seafood, much of it brought back to the city from the Carolina coast by Schussler himself, will still be able to get seafood. Catch On has gotten offers from several business owners, including those of Pure Pizza and Common Market, for drop-off points. Schussler says he's still thinking about what he'll do next, but after a week-long break, he'll restart the email preordering system.
Catch On was profiled in our "What Local Means" issue, when then-editor Michael Graff and photographer Logan Cyrus traveled to meet the shop's fishermen. Read that story here.