Catching Up With Comedy Arts Theater of Charlotte Co-Founder Abby Head
She counted on her comedy and community when she took a new stage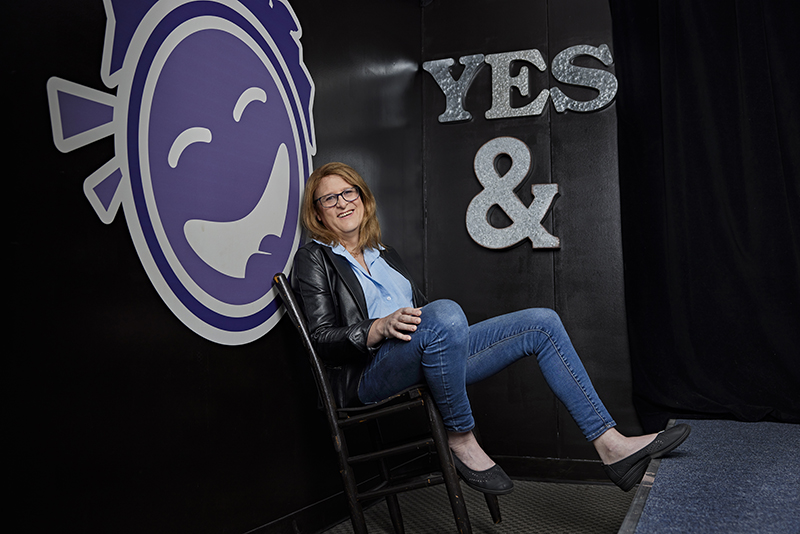 Abby Head describes her experience as a woman as "short." The co-founder of the Comedy Arts Theater of Charlotte transitioned in 2019, and she soon discovered the frustrations of moving through the world as a woman. Her full-time job is in tech, and after she changed her name, she sent a routine email to a client. "I needed something done on their server, so I said, 'Who runs your server?' They told me, so I message them, just laying out what I needed. Pretty simple stuff," she says. "And I mean, the crap that I got back. I was just like, What the heck is going on?" Welcome to being a woman in tech.
As she grew up in Alabama, her father taught her how to take care of herself—she knew how to balance a checkbook and maintain her car—but she suddenly had many more lessons to learn. It's wearying, she says, and there's a steep opportunity cost. She used to live two minutes from a grocery store in Gastonia. "But the looks that I got at that grocery store made me feel very unsafe," she says, "so I had to drive 20 minutes to the grocery store where I felt safe. That's an extra 35 minutes round trip."
But Head, 50, clarifies that much of her experience has been positive, especially compared to the harrowing coming-out ordeals that some others face, and she's grateful for the warm environment at the theater. Head founded CATCh with Kevin Shimko in 2016 and coaches improv comedy, which doesn't work without vulnerability, confidence, close attention, and trust. The theater's introductory class is called Unlocking the Self: Improv Skills for Life. "There's just something special about people who put themselves out vulnerably for other people's consumption," she says. "Those people have more of a visceral understanding of how to be supportive and helpful."
Head regularly performs, too, and she says she has a new ease, both on stage and in her friendships. "It's less like being liberated," she says, "than it is like falling into yourself." 
ALLISON BRADEN is a contributing editor.