Celebrate IPA Day this Thursday – or don't – it's cool either way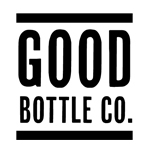 Last year around this time, I wrote about what I called the greatness and stupidity of IPA Day. In presenting both sides, it's a great time if you're an IPA fan and just as understandable if you wonder why just one style gets its own day when there are so many others that are just as good (if not better) and deserve to be celebrated.
Well, guess what? Craft beer drinkers still love IPAs. I can promise you all other styles are enjoyed thoroughly, but since no one has yet to come up with anything such as "Stout September" or "Witbier Wednesday," you might as well enjoy the ride on Thursday, which marks the fourth annual IPA Day in the U.S.
Or, you know, don't – keep drinking whatever style you're drinking. No one has to participate in this day, but if you choose to do so, there are a couple great local options, starting at Good Bottle Co.
For the second straight year, Good Bottle is celebrating IPA Day with an entire tap takeover featuring some of the best in the nation, including what's known as the best, gold medal-winning Hop, Drop 'n Roll from NoDa Brewing. The rest of the takeover, which begins at 5 p.m., is as follows:
Triple C Coming in Hops – Imperial IPA aged in Maker's Mark barrels and brewed with honey
Olde Hickory Death by Hops cask – with Apollo hops, lemon peel, chamomile and coriander
Wicked Weed Freak of Nature – Double IPA
Wicked Weed Hop Burglar – IPA
Wicked Weed Sweet Talker – Session IPA
Asheville Brewing Perfect Day – IPA
Founders Double Trouble – Double IPA
Stone Unapologetic – Imperial IPA
Stone RuinTen – Double IPA
Great Lakes Lake Erie Monster – Imperial IPA
Sierra Nevada Harvest Equinox – IPA
21st Amendment Hop Crisis – Oak-aged Imperial IPA
Also on Thursday, Heist Brewery will be tapping a special small batch for the occasion: Tooty Fruity, an American IPA that comes in at 6.8 percent ABV and is described on Heist's Facebook page as having hints of "melon, mango and citrus fruits." Heist will also be serving its Cloud 9 Double IPA, formerly called DZL. And at Carolina Beer Temple in Matthews, several Founders IPAs will be featured, including All Day, Centennial and Double Trouble, as well as Rubaeus and "a few surprises too," according to Founders' Web site.
Finally, Duckworth's will have its weekly $3.50 drafts on Thursday, in which there are a number of IPAs to enjoy and choose from.