Celebrate the 10-year anniversary of Pop the Cap at Brawley's Beverage this Saturday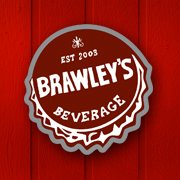 It's hard to imagine that just 10 years ago, this state was ruled under antiquated beer laws where any beer with an alcohol content of 6 percent or higher was illegal to brew and/or sell. Think about that for a moment and how different things would be in the present – actually, let's not and just be thankful that world is in the past.
Today marks the 10-year anniversary of a historic day in what became known as the Pop the Cap movement. On August 13, 2005, then-Governor Mike Easley signed a bill into law that allowed North Carolina beer to have an ABV percentage cap of 15 percent – which brought us into this golden age we're drinking in now.
There's a great article by friend and fellow beer writer Daniel Hartis in All About Beer that I urge you to check out if you haven't. The story discusses how the movement came to be and gained an enormous amount of strength. There's also an interesting section that talked about how confident some retailers, including Brawley's Beverage, were in Pop the Cap to work with distributors quickly as possible to bring in the higher-content beers.
Ten years later, Brawley's is going to celebrate that historic day this Saturday with a Pop the Cap Anniversary Party. Beginning at 11 a.m. and lasting throughout the day, Brawley's will host a number of events, all the while tapping special beers. At 2 p.m., the shop will be tie-dying Brawley's T-shirts, or if you want to bring in your own, that's fine too.
Papi Queso is showing up with their delicious grilled cheeses at 3 p.m. and an hour later, Brawley's is having a two-person cornhole tournament with prizes for the winners. There's also face painting for the kids at 5 p.m. and music beginning at 7 p.m.
Along with the special beer taplist, Brawley's will also have a number of vintage bottles for sale. And while there's not a list yet, any local craft beer fan knows that Michael Brawley does not disappoint in this area. A can't-miss event, for sure. For more information, check out Brawley's Beverage Facebook page.