Central Coffee to Open Second Location in South End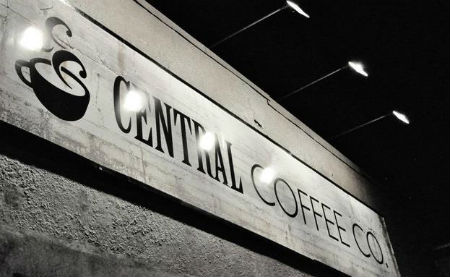 Central Coffee Co., the popular Charlotte coffee shop that serves the Plaza Midwood and Elizabeth neighborhoods, will open a second location in South End later this year. The shop has signed a 5-year lease for a 2,015-square-foot space at The Kingston complex at 1700 Camden Rd. Owners Jimmy and Louisa Kleto say they're hoping to open the new shop in late spring.
The Kletos are working with Jon Beall of RED Partners, who is leasing the space, and Laura Hoover, of architecture firm D3 Studio, who will help conceptualize the design. Both of those companies are based in Central's home of Plaza Midwood.
Central's original location opened in May 2009. It currently serves and brews Joe Van Gogh, an artisan roaster from Hillsborough, N.C. Baked foods, like scones, muffins, quiche, baklava, and more, are made in-house.
Kleto says those aspects of Central Coffee will not change. But with this new space, there are several opportunities to switch up the template. The original location has around 20 seats available for customers; Kleto is aiming for 40 at this new location. He says that with the new space, they're hoping to offer pour-overs and–just maybe–a private room for meetings. Sandwiches and salads are also part of the discussion ahead of construction.
But it's still early to confirm any of the new shop's features, he said. As plans are drawn up and concocted, South Enders can at least look forward to a trusted venue for coffee-lovers in Charlotte.