Centro Railyard's 'Micro-Retail' Roster Begins to Take Shape
Hex Coffee, The Cactus Club among tenants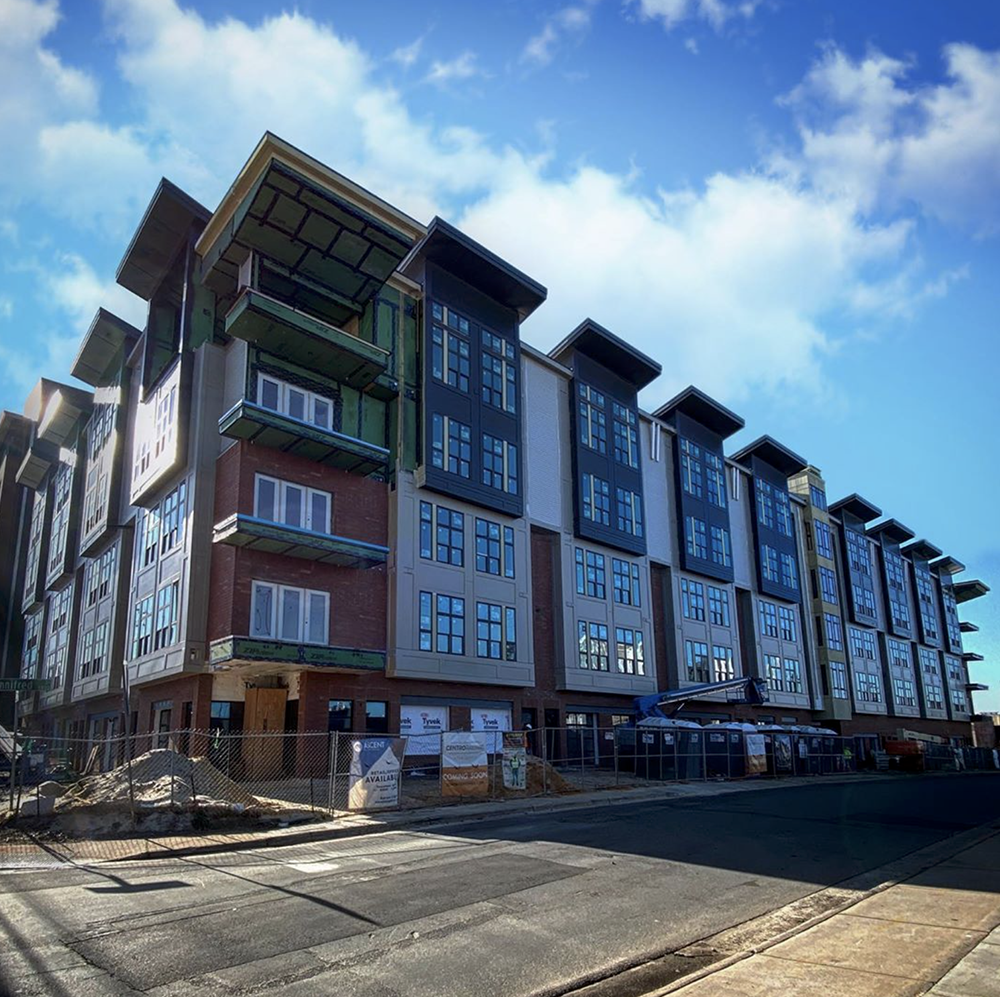 Centro Railyard, a mixed-use project in South End and Charlotte's first foray into "micro-unit" housing and retail spaces, is firming up its roster of business tenants as it nears its planned opening next month.
The development, created by developer and architect David Furman and Ascent Real Estate Capital, takes up the block of Winnifred Street between West Bland and Winona streets alongside another mixed-use complex, The RailYard South End, which fronts South Tryon Street. Centro Railyard has already drawn some unwelcome attention for what it charges to rent its apartments—$1,198 per month is the lowest listed price for a 396-square-foot studio—after Furman had planned to offer units for less than $1,000 in a city with a pronounced shortage of affordable housing.
But Centro Railyard's 15 ground-level retail spaces are designed to serve collectively as a kind of small business incubator that allows entrepreneurs a toehold in one of the city's fastest-growing and most affluent neighborhoods. The ground level extends more than 300 feet along Winnifred, and each unit has a roll-up door, 20 feet of storefront space, power and water hookups, space for branding, and no extras that add to overhead costs—bathrooms, for example, are down a common corridor and maintained by the building.
The ground floor reflects a growing trend in cities throughout the country toward "micro-retail," a companion to micro-apartments for residential projects. Such projects reflect "smart and efficient design decisions," says Ascent's Aaron Ligon, meant to heighten retail spaces' affordability in increasingly crowded urban spaces.
Here's who has signed on:
Hex Coffee

, which

started in 2015 and brews at Stable Hand in South End and at their roastery in Camp NorthEnd. This will not be an incubator location but a traditional lease, accompanied by a new, as-yet-unnamed wine shop that'll specialize in organic, low-sulfite wines.

olpr.

, a Mooresville-based

l

eather goods maker.

The Cactus Club

,

a mobile plant and plant styling shop that operates in a green bus and was looking for a stable location.

Glory Days Apparel

, which creates and

produces vintage-style graphic t-shirts that depict nostalgic events and pop culture references and promote Charlotte businesses.

CLT Boutique

, a

local fashion store that sells offers quirky apparel, accessories, baby clothes, and jewelry.
Apartment complexes with ground-floor retail space—the better to attract foot traffic in walkable urban neighborhoods—are nothing new to Charlotte and other growing Southern cities. But Centro Railyard is the first in Charlotte that embraces the idea of drastically downsized spaces designed to reduce costs and attract tenants and small businesspeople who otherwise wouldn't be able to afford anchored space in a high-priced urban area.

In terms of traditional spaces, larger buildings of now-shuttered businesses are often not suitable for new small businesses. Not only are these spaces huge, but they require high-dollar upfits, long term leases, construction permits, and cutting through lots of red tape. As an entrepreneur, it's impossible to get started with all these boxes to check. With the 15 spaces at Centro Railyard, you are able create a cluster of small businesses that create a concentration of retail vital to the overall wealth of the project. Centro Railyard also offers shorter lease terms, so testing out a brick-and-mortar can be as short as a year long, versus other developments that are as much as 5-10 years.
"Honestly, micro-retail is common sense to me," Hex Coffee co-owner Chandler Wrenn tells me. "These small spaces give customers a connection to the entrepreneur, and vice versa … We chose these spaces because we wanted our product to be intimately connected to the city we call home."