Chapel Hill
The home of America's first public university belongs to us all because no matter where we went to school, we're all in search of memories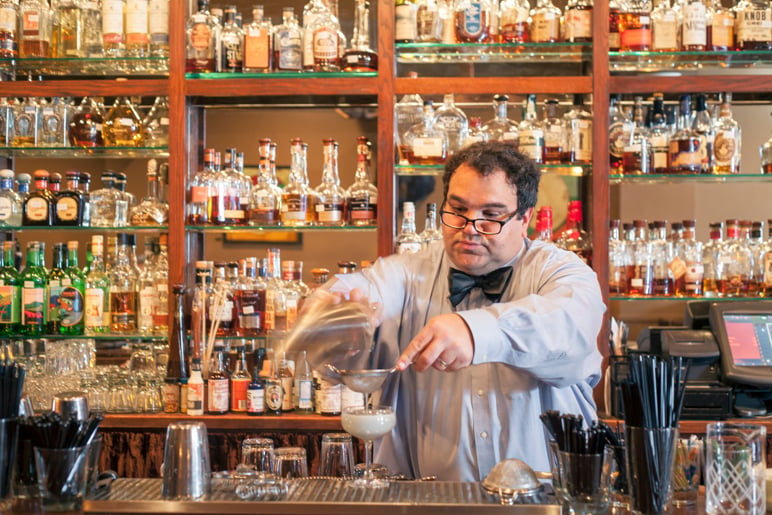 AT THE CELEBRATION of UNC Chapel Hill's bicentennial in 1993, journalist Charles Kuralt stood on the field in the middle of his alma mater's football stadium and asked the hundreds of students and faculty assembled in the stands a question.
What is it that binds us to this place as to no other?
Many people believe their college towns are the best. But Chapel Hill has a special magnetism, something most people who've visited on a cloudless day will readily admit—even the Duke students who drive over from Durham to spend a Saturday night in the bars on Franklin Street. The town is home to nearly 60,000 people—but the population swells and shrinks with the academic calendar; about half of Chapel Hill's residents are students. I was lucky enough to spend four years as a student in Chapel Hill, studying journalism at America's first public university. So when I come back to this place, as I do at least once a year, I tend to divide the trip into two experiences: pilgrimages to old favorites and adventures to new spots, searching for an even deeper connection.
Fortunately, Chapel Hill is an easy trip from Charlotte. I drove the route often enough while in college that I know it is precisely two hours and 20 minutes from my parents' driveway near SouthPark.
On my way into town, I stop at Sunrise Biscuit Kitchen, a small building with gray, wooden siding in the middle of a U-shaped drive-through lane. Often, cars spill out of the parking lot, lining the right lane of the street, blocking traffic. I order a fried chicken biscuit and dig into the bag for my crumbly, buttery treat before I turn onto Franklin Street, heading up the hill toward campus and downtown.
The town of Carrboro—Chapel Hill's smaller, hippier neighbor—sits just to the west, and although they are distinct municipalities from a geographical stand-point, the communities bleed into one another. The Carrboro Farmers' Market, located on the Town Commons next to Town Hall, is one of the best small community markets in the country. It draws producers from across the Triangle. I wander through, weaving between sweatshirt-clad students and townies toting mesh bags filled with produce for the week. In addition to heaps of fresh vegetables, a number of stalls sell locally made gifts—think jams, pottery, and muscadine wine.
From the market, I backtrack toward downtown Chapel Hill and for the first time meander through the Ackland Art Museum, which offers free admission to browse its extensive and varied collection of art—everything from an Impressionist painting by Lucien Pissarro to contemporary Japanese pottery.
It's well past lunchtime when I emerge from the Ackland, hungry and ready for a beer. No trip to Chapel Hill is complete without a stop at Top of the Hill, a restaurant, brewery, and, now, distillery about a hundred yards from the art museum. Top-O, as the students call it, offers a great view of downtown, and on a sunny day the outdoor patio is the place for a crispy flatbread and a pint of Ram's Head IPA, a gold medalist at the Carolinas Championship of Beer. On the back of the menu is a photo taken from that same patio of the raucous celebration, complete with bonfires, after UNC's 2009 basketball national championship win.
I'm more interested in filling up on memories than food, though, because I've made plans to eat dinner at Lantern, a farm-to-table restaurant that was open when I lived in Chapel Hill but didn't exist in my world of pizza and wings. Chef and owner Andrea Reusing, who won a prestigious James Beard Award, blends Asian flavors with North Carolina ingredients and has established Lantern as one of the most innovative restaurants in the South. The flounder with carrot salad and jasmine rice is life-changing. Reusing combines styles and techniques in a way few chefs understand. Every bite is a delicate balance of Far East and Old South.
Across the block is a relatively new addition to Franklin Street, The Crunkleton, a craft cocktail bar that looks and feels like it belongs somewhere other than a college town. Bow-tied mixologists shake and stir under deep amber light. The Crunkleton is technically a private club, but you can join on the spot for as little as $5. The atmosphere is mellow and soothing (maybe that's the bourbon talking), and it's the ideal place to wind down from the day.
After Kuralt posed that rhetorical question to the bicentennial crowd, he rattled off many of the things that people who come to Chapel Hill find alluring—the crisp October nights, the memory of dogwoods blooming, Dean Smith. As great as all these things are, Kuralt said, they're not what's responsible for the attachment people have to Chapel Hill.
No, our love for this place is based on the fact that it is, as it was meant to be, the university of the people.
I think about that sentence the next morning, contemplating the university's history while sipping coffee on a wooden bench in McCorkle Place, the oldest part of UNC's campus just off Franklin Street. Sunlight filters through the leaves of the Davie Poplar tree. On the brick paths that cut diagonally beneath the old oak trees, students pass by, laughing. They are diverse—in color and in life experience. Many stare down at their iPhones, absorbed in the world of exams and dates and, yes, Natty Light beer.
They don't yet know it, but they are bound to this place.
Adam Rhew is a native Charlottean and a 2008 graduate of the University of North Carolina at Chapel Hill. Reach him at adam.rhew@gmail.com, or on Twitter: @AdamRhew.
How far?
140 miles, 2 hours and 20 minutes
What's along the way?
Take the backroads. Get off of I-85 in Archdale and take N.C. Highway 62 North, then weave around to Snow Camp Outdoor Theatre. Every summer (June through August) the theater produces two plays. The Sword of Peace tells the story of the peaceful Quakers during the American Revolution, and Pathway to Freedom chronicles the hardships along the Underground Railroad. The theater is 30 minutes outside of Chapel Hill.
Want to learn more?
Chapel Hill/Orange County Visitors Bureau: visitchapelhill.org, 888-968-2060
➽ Ackland Art Museum
101 S. Columbia St.
Don't miss: Through March 8, three paintings by Pablo Picasso will be on display.
➽ Sunrise Biscuit Kitchen
1305 E. Franklin St.
Don't miss: The fried chicken biscuit.
➽ Top of the Hill
100 E. Franklin St.
Don't miss: Back Bar, located behind Top of the Hill, is a relaxed space with pool tables, trivia night, and an abbreviated bar menu.
➽ Lantern
423 W. Franklin St.
Don't miss: The restaurant has special themed dinners periodically, such as a six-course bacon dinner.
➽ The Crunkleton
320 W. Franklin St.
Don't miss: Each entry on the cocktail menu carries the name of the drink's creator; order one by Gary Crunkleton.