Charlotte Already Has a Song, Mayor Roberts. And It's Majestic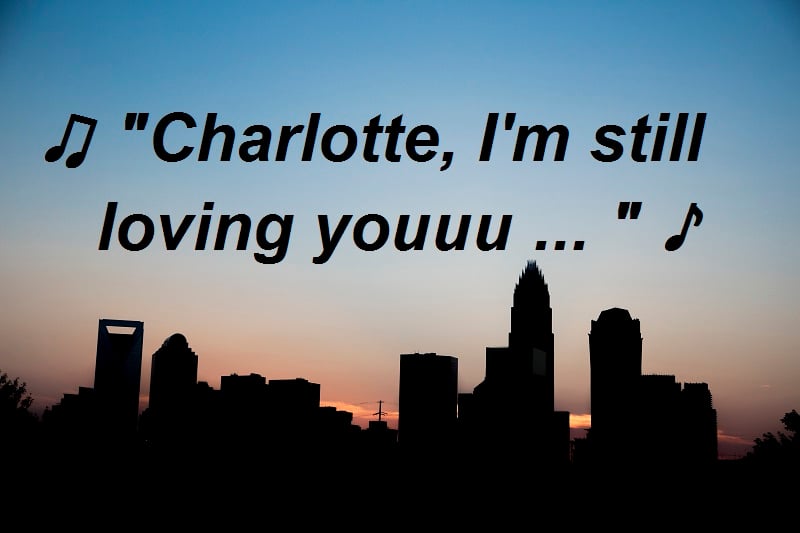 MAYOR JENNIFER ROBERTS recently announced that she wants to hold a songwriting competition that focuses on Charlotte. In an email to City Council members, Roberts said this idea "fits well with with our desire to make Charlotte a Winning City, one that has a buzz about it, with shared stories and … " The quote kept going, but I got sleepy retyping that. While I support any efforts to promote an artform and (presumably) pay someone to do so, I have good news for the mayor: We already have a song, and it's this:
I know what you're thinking: Who was the majestic seraphim from above that concocted this masterpiece? (And how soon after listening to "Georgia on My Mind" was this written?) Composer Mike Stoller, of Leiber & Stoller fame, wrote the song, and Grammy-winning performer Steve Tyrell recorded it. Leiber & Stoller were responsible for an incredible amount of huge songs, from "Hound Dog" (most famously recorded by Elvis Presley) and "Yakety Yak."
The song was penned at the request of then-Mayor Anthony Foxx, just in time for 2012's DNC. This is what Stoller had to say, at the time: "My new song, 'Charlotte,' celebrates the city of Charlotte, NC, much like the song 'Kansas City'—which my late songwriting partner, Jerry Leiber, and I wrote back in 1952—celebrates the city of Kansas City, MO. This is the first song for which I have written both the music and the lyrics."
Merely five years later, Charlotte's forgotten about its own theme song. That's so sad, someone should write a song about it.