Charlotte-area breweries joining forces with New Belgium for cross-country collaborations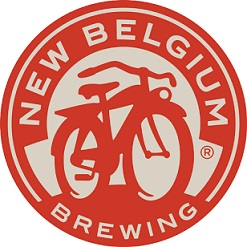 A supergroup of local breweries is teaming up with one of the largest U.S. breweries for two collaboration beers that will span the country.
All four breweries in the North Davidson district (Birdsong, Free Range, Heist and NoDa), along with Fonta Flora in Morganton, will take part in brewing with New Belgium for two collaboration beers featuring ingredients from the states of Colorado and North Carolina.
The first week of August will see the North Carolina brewers head to New Belgium in Fort Collins, Colorado for the first beer. Lauren Salazar, New Belgium's wood cellar blender and manager, and a brewer from New Belgium will head back east about a month later for the second beer, which will be brewed at NoDa Brewing Company.
The beers will have the similar concept of a Belgian summer ale, but each will be executed a little differently. Both beers will be inspired by Beers Made By Walking – a series where brewers go on local nature walks and hikes to get ingredient ideas. (This is a great concept which fellow Charlotte beer writer Daniel Hartis did an excellent piece on for All About Beer – highly recommended reading.)
The preliminary meeting of the breweries was held just this week, so recipes are still being bandied about. The initial idea for the first beer is to use sugar beets from Colorado (New Belgium's site in Fort Collins used to be a sugar beet farm), along with grain from both Colorado Malting Company and Riverbend Malt in Asheville. The fruit from North Carolina has yet to be determined but one possibility is Paw Paws.
The other beer possibly would feature a North Carolina starch such as a sweet potato and peaches from Colorado, along with also using malt from both Colorado and North Carolina.
Todd Ford, co-owner of NoDa Brewing, said there will be several meetings over the next month to continue discussion of the recipes, with a commitment to using ingredients that are unique and have historical association with the states of Colorado and North Carolina.
New Belgium previously collaborated with NoDa on Funkaversary, a Belgian sour ale, as part of Brawley's Beverage 10-year anniversary.
The plan after the beers are brewed is to release them as part of a neighborhood party somewhere in the NoDa district, and making part of the party as a way to raise funds for a local charity.
Look for more information about these upcoming collaborations in future On Tap articles.