Charlotte-Area Builder Offers Nightly Tours in New Design Center
There's a preview night on Tuesday, July 17.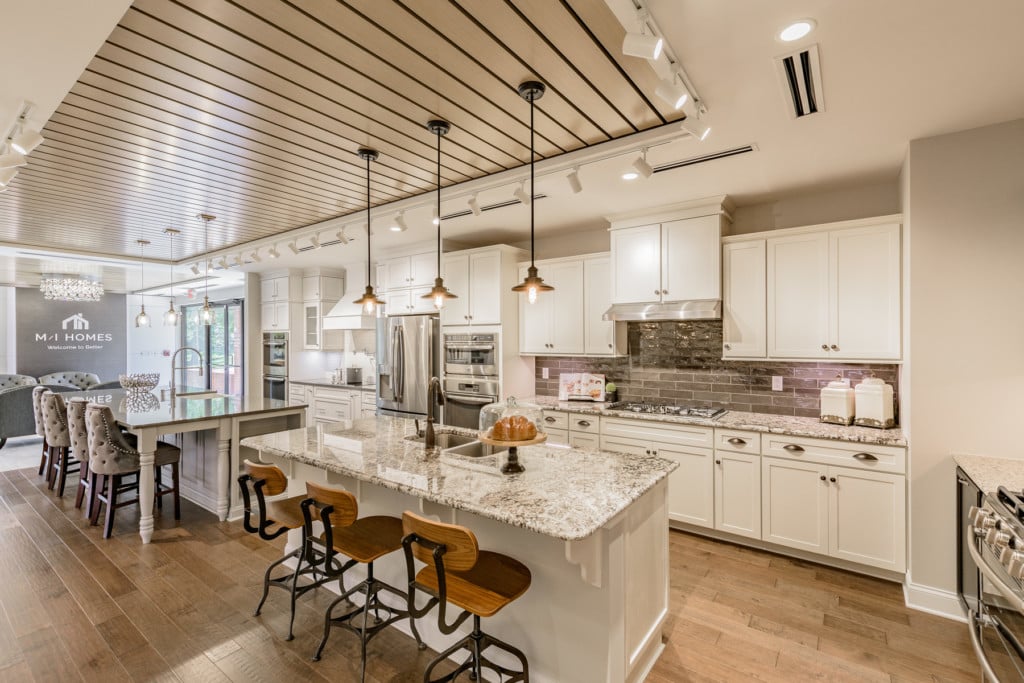 The home building process can be a stressful one. Exciting, but stressful. With so many trims and custom additions to choose from, homeowners can start to feel overwhelmed with all the options. It's a first-world problem, no doubt—but we Charlotteans love to turn our houses into homes, and sometimes, the smallest details can make the biggest difference.
Earlier this year, three new design showrooms opened up, offering interior design and home builder clients the ability to get physical with their home updates, renovations, and newly built beginnings. Now, another builder joins the party—M/I Homes just opened its new design center across the street from its old one, and, at 4,000 square feet, it's twice the size. This larger design center allows future M/I homeowners to browse, envisioning interiors in real-time.
"People are really responding well to our new layout," Design Center Manager Bray Barbee says. "It's very inviting and makes it easy to see the interior styles that appeal the most to you."
The M/I Homes Design Center is hosting a preview night open to the public on Tuesday, July 17th from 5 to 7 p.m. (see event and RSVP details here). Can't make it? The public can also browse the design center two nights a month for free—updates on "public browse nights" can be found by calling 704-286-6498 or visiting the company's Facebook Page. In addition, consultants will provide design guidance to M/I homebuyers at no charge at the design center. Even though this company builds homes all around the nation, a few Charlotte-area vendors can be found in the design center as well: Metro Granite and Pro Tops for granite countertops, Light Styles for luminance, and Builders Wholesale for flooring.
The builder currently operates in eight neighborhoods around Charlotte:
Blume in Harrisburg
McLean – The Conservancy in Belmont
Heritage at Neel Ranch in Mooresville
Allen Mills in Concord
MillBridge in Waxhaw
Walnut Creek in Lancaster
Cameron Creek in Tega Cay
Kimbrell Crossing in Fort Mill
The below communities are six more M/I Homes says will be open by November this year:
Ramsey's Glenn in Huntersville
Harlow's Crossing in Weddington
Edenton in Concord
Heritage in Indian Trail
Covington in Lancaster
Bretagne in Indian Land
M/I's new design center can be found near the intersection of South Boulevard and Tvyola Road at 5510 77 Center Drive, Suite 150.