Charlotte Art League Announces Its New NoDa Home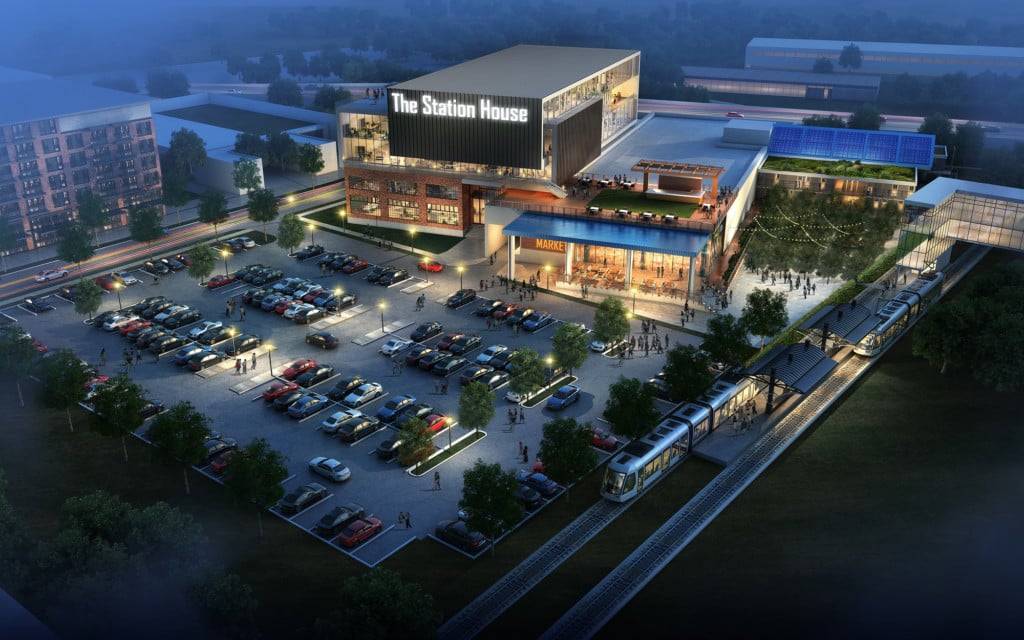 Charlotte Art League officially has a new home in NoDa, five months after announcing that its lease had been terminated in South End. The arts group is a founding tenant at Flywheel Group's Station House at 600 E. Sugar Creek Rd., by the Sugar Creek Station of the LYNX Blue Line Extension. Both the extension and Station House are set to open this spring.
CAL's portion of Station House will include studios, a dedicated front gallery space, classrooms, and offices. The group has been fundraising for the move since it announced that it had to leave its 21-year home on Camden Road. To date, $10,000 has been raised for the effort, and CAL is pursuing corporate sponsorships for its spot at the Station House.
The Station House project plans to announce more tenants in the mixed-use space soon. In a release for the CAL announcement, Flywheel president Tony Kuhn said the Station House will be "a hub of activity for art, music, food, retail and offices." The project transforms a 45,000-square-foot warehouse, formerly the home of Source Recycling. CAL is the first tenant to be announced.