Charlotte Ballet's The Nutcracker: By the Numbers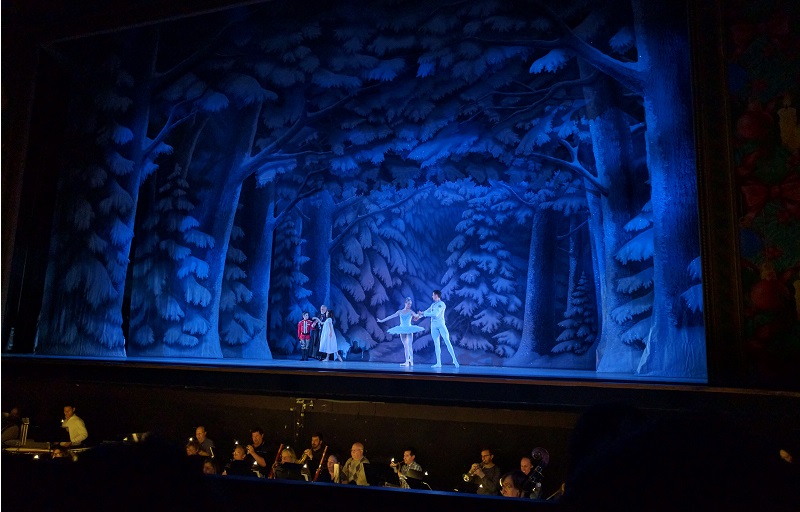 PRODUCING A BALLET is neither a small nor cheap endeavor. That's why we've compiled a list of numbers surround Charlotte Ballet's latest production of The Nutcracker. The show runs through Dec. 23 at Belk Theater, and it's one of the several holiday staples in the city. Did you know all of the sets are hand-painted? And that there's even a portrait of Queen Charlotte (painted by scenic designer Alain Vaes) in the parlor set of the show? Find our "By the Numbers" breakdown, with several more facts, below:
$1 million: The money donated the ballet by Hugh McColl to honor his wife, Jane Spratt McColl. The money was used to create this year's new costumes and sets.
750: The amount of buttons sewn onto the soldiers' uniforms.
208: The total new costumes featured in the show, comprised of 750 pieces, crafted by 300 artisans.
200: Total dancers in the show. including Charlotte Ballet members, Charlotte Ballet Academy students, and students from the outreach program Charlotte Ballet Reach.
120: The amount of hours it took to create the head of the Mouse King.
60 feet: The highest point reached by the show's Christmas Tree backdrop, which grows during the show.
One more fact: There's a sensory-friendly version of the show that's staged on Dec. 21 at 1 p.m. This means that the show's been adjusted to accommodate audience members with autism spectrum disorders or other sensitivity issues.