Charlotte Bartender's Ball Turns 10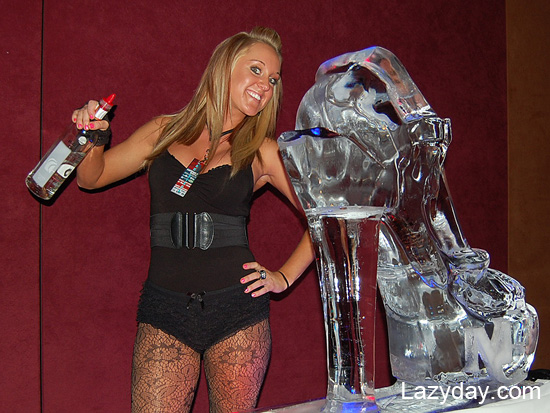 It's sort of like partying in Vegas for one night, without having to leave Charlotte. The annual Charlotte Bartender's Ball is being held for the tenth year this Sunday, February 20, 7 p.m. to midnight at The Blake Hotel (555 S. McDowell St.). It's arguably the city's most popular annual party.
As is tradition, admission to the event is all-inclusive, featuring an open bar (top-shelf liquor and a large beer variety) and a dinner buffet from The Men's Club. There will also be six DJs providing the music, along with other entertainment and scantily clad waitresses/dancers parading the event all night.
The party can get wild, but it's fun, entertaining, and has a touch of class—dress code is semi-formal (required) and black-tie optional. Plus, a portion of the proceeds will benefit the Cystic Fibrosis Foundation. There are about thirty participating establishments, including Bar Charlotte, Buckhead Saloon, Dandelion Market, Dixie's Tavern, Loft 1523, Mez, Suite, Tempo, Town Tavern, Whisky River, and more.
Several guests make an overnight party out of it by booking a room at The Blake. It's so they don't have to drive home after a night of drinking, and one can only imagine the after-parties that take place in those rooms—what happens in Vegas, er, Bartender's Ball… (A special Bartender's Ball rate is available; call the hotel at 704-372-4100.)
General admission tickets are available to be purchased online for $70 until 4 p.m. Sunday. VIP tickets are $100. All tickets come with the all-inclusive deal. If you visit the Bartender's Ball Facebook event page, you'll find posts in the comments section about specified local bars where you can still purchase $60 tickets, which not only saves you $10 but also saves you the online fee.
Visit charlottebartendersball.com for tickets and details.