Charlotte Black Restaurant Week Returns for Second Year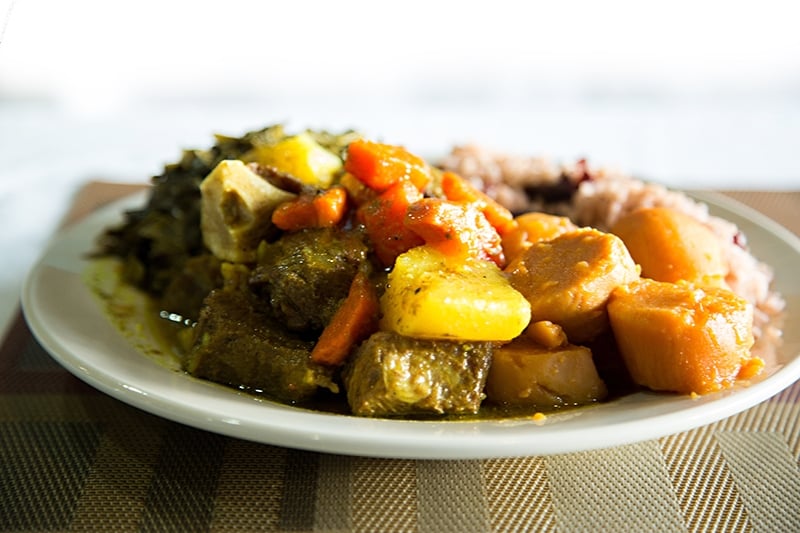 The second Charlotte Black Restaurant Week officially arrived on Sunday, with the announcement of this year's line-up at AvidXchange Music Factory's Factory Cafe. Between Monday (Oct. 15) and Sunday (Oct. 22), $10 meals or $20 meals are offered at participating restaurants (or $50 for two meals at certain spots). Here's the list of this year's participating restaurants:
Cuzzo's Cuisine (3418 Tuckaseegee Rd.)
The Belle Grille (3022 Weddington Rd. #100, Matthews)
Seafood Connection Charlotte (630 University Center Blvd.)
E.R.D.'s California Style Soulfood (8432 Old Statesville Rd.)
La'Wan's Soulfood Restaurant (7520 S Tryon St. #19)
The Nappy Chef (5933 Albemarle Rd.)
Mangos Caribbean (3112 N Davidson St.)
Veltree-Vegan Soulfood (7945 N Tryon St. #110)
7th Restaurant & Lounge (321 N Caldwell St. #100)
STATS Restaurant & Bar (3425 David Cox Rd.)
Dog House Bar & Grill (7200 Albemarle Rd. l)
Mama's Caribbean Grill & Bar (1504 Central Ave.)
Red@28 (9539 Pinnacle Dr. #203)
Jazzy Cheesecakes (9402 Northlake W Dr. #102)
Recess Charlotte (832 Seigle Ave.)
The Factory Cafe Charlotte (1000 North Carolina Music Factory Blvd.)
The Cupcake Queen (201 W South Main St., Waxhaw)
Elsewhere, Black Food Truck Friday heads to uptown on Oct. 19, outside of the Gantt Center (2 p.m.-10 p.m.). The "Harlem Renaissance-Style" dinner party (starting at $35) takes place at 5 p.m.-8 p.m. on Saturday, Oct. 20, at Packard Place, and the 2Fish5Loaves charity even is held at the Hal Marshall Building in uptown on Sunday, Oct. 21.