Charlotte Bridal Event: Belk "Engagement Party"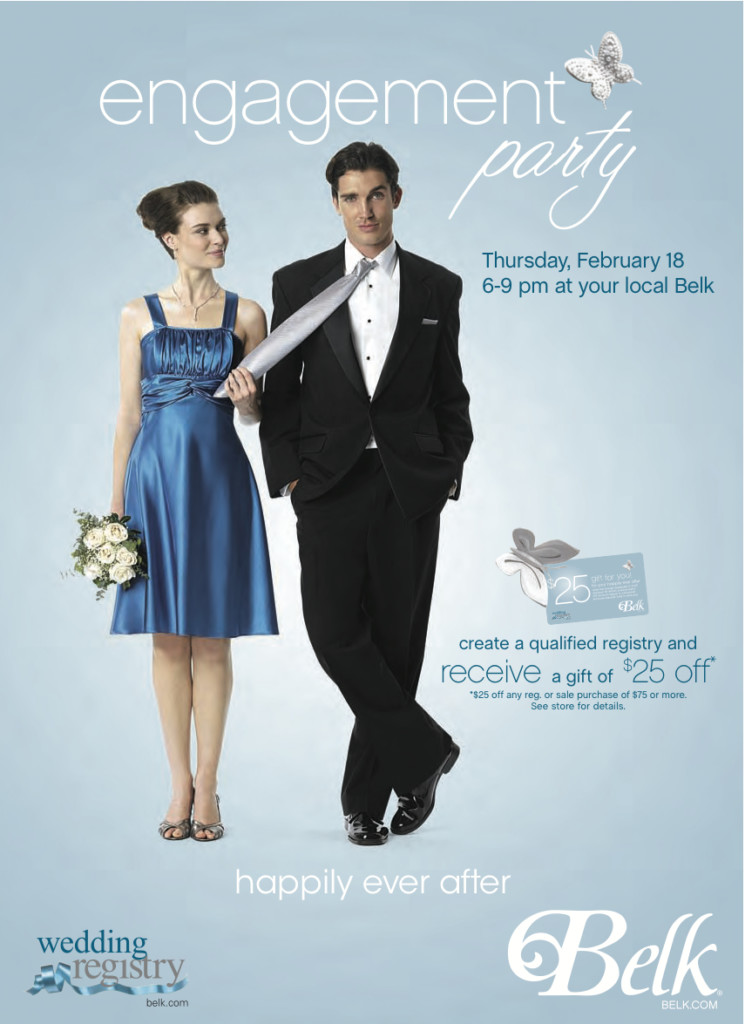 Save the date for a Belk Bridal event next Thursday, February 18., 6 to 9 p.m.
Certified Belk bridal consultants will be available to help brides- and grooms-to-be create a personal bridal registry featuring everything from fine and casual china to kitchen essentials and bedding and bath items. Couples will also receive a Wedding Registry Planner and automatically be entered to win prizes like $1,000 in Belk gift cards, a weekend stay at the Biltmore Inn, or travel vouchers for airline tickets!
So send your sweetie an email and tell him he's got plans next Thursday evening!