Charlotte Businesses Participate in "A Day Without Immigrants"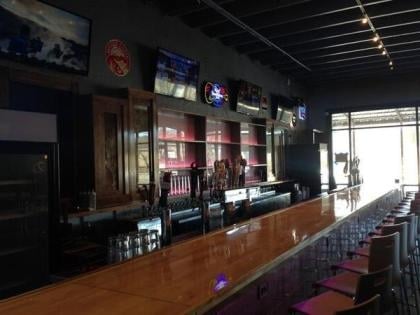 If your plans for this evening included grabbing a pint and a bite to eat, you won't be able to at Pint Central. The popular Plaza-Midwood locale is closed today as part of a nationwide protest dubbed "A Day Without Immigrants," which comes on the heels of a similar protest held Monday in Wisconsin called "A Day Without Latinos."
Organizers of the boycott have asked immigrants to stay home from work, keep their businesses closed, and keep their children home from school today. The boycott, which also asks immigrants to not spend money, is intended to demonstrate the impact that immigrants have on the American economy—as both workers and consumers. It is a grassroots response to President Trump's recent travel ban and his overall stance on deportation and illegal immigrants.
The restaurant industry could be hit particularly hard by the protest. Roughly 25% of all restaurant and food service workers are immigrants. According to a 2009 report done by the Pew Hispanic Center, 28% of dishwashers and 12% of food preparation workers and servers are undocumented.
In Washington, D.C., dozens of restaurants are expected to be closed today, including those from James Beard Award winner and immigrant José Andrés. Andrés is currently in a legal battle with President Trump after pulling out of a deal in 2015 to open a restaurant in the Trump International Tower in Washington, a move made after Trump's disparaging remarks on Mexican immigrants at the start of his campaign.
Compare Foods locations throughout Charlotte and beyond will also be closed today, as will Las Delicias Bakery. Beyond the restaurants who have elected to close, it is possible other restaurants' hours could be impacted if enough workers stay home unexpectedly. A demonstration is also planned at Marshall Park later today as part of the protest.