Charlotte Council's Longest-Tenured Member Resigns
Potential conflict of interest forces veteran James Mitchell Jr. to depart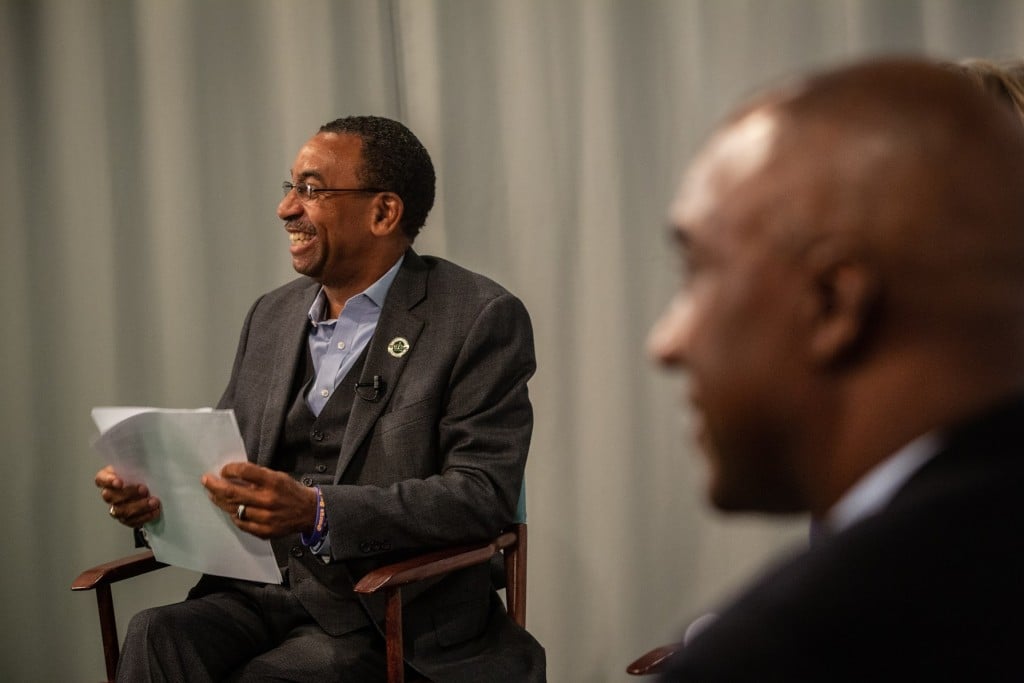 James Mitchell Jr., the Charlotte City Council's longest-serving member, announced his resignation Monday after he learned his presence on the council would legally prohibit the city from doing business with R.J. Leeper Construction, a prominent firm he now co-owns—and which is in the midst of several large city contracts.
"This was a tough decision to make because serving the citizens of Charlotte for 20 years has been my greatest honor," Mitchell, a Democrat, told Mayor Vi Lyles and his fellow council members Monday morning, according to The Charlotte Business Journal; his resignation will take effect at 5 p.m. "But given my new role as minority owner and president of RJ Leeper Construction Company, I have determined this is the best (decision) in the interest of me, the company and the city, that I step aside from my position today."
Mitchell's resignation means Lyles and the other 10 council members will have to appoint a replacement from his party. Mitchell is on his third two-year term as an at-large council member and would have been up for re-election in the fall; he previously represented council District 2, a broad stretch of northwest Charlotte, from 1999 to 2013.
Mitchell, a West Charlotte High and N.C. Central alumnus, works as a senior business development manager for another construction firm, JE Dunn Construction. Last week, The Charlotte Ledger and WFAE reported that Bright House Capital, a new investment fund headed by former Bank of America Chairman and CEO Hugh McColl, planned to buy Leeper Construction, one of the city's largest minority-owned contractors, and that Mitchell would become a co-owner of the company and its president. Leeper Construction and other companies are fulfilling multimillion-dollar city contracts to expand the Charlotte Convention Center and renovate the terminal at Charlotte Douglas International Airport, among others.
Initially, Mitchell told reporters he would merely recuse himself from any council votes that involved Leeper Construction. But City Attorney Patrick Baker pointed out that state law prohibits elected officials from deriving a direct benefit from contracts they make or administer—in short, that recusal alone would not be sufficient to avoid an illegal conflict of interest.
The case for resignation was strengthened by Mitchell's chairmanship of the council's Workforce and Business Development committee (formerly the Economic Development committee), the most powerful and influential of the council's seven committees, which reviews and recommends action on major city development projects.