Charlotte Film Critics Make Their Oscar Picks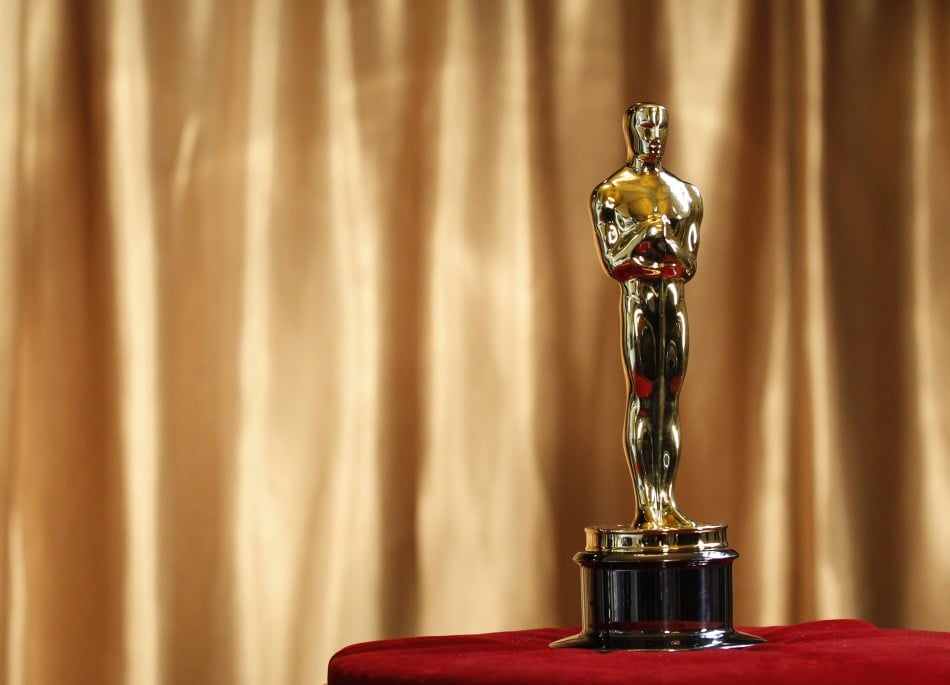 It's Oscar season. And with a spate of good movies, actors and directors up for consideration at this year's awards, we've asked Charlotte's movie critics to weigh in on who should take home the golden statues on Feb. 24 For a refresher on all the films, actors, writers and directors nominated check here.
We asked Lawrence Toppman, film and arts critic for the Charlotte Observer, Matt Brunson, film critic for Creative Loafing and Page Leggett, former Revue blog editor and film buff, for their picks in the categories of Best Picture, Best Director, Best Actor and Actress and Best Supporting Actor and Actress. We also asked for a film that they loved last year that might have slipped under your radar.
We'll link to their reviews whenever possible. Give us your picks in the comment section.
Lawrence Toppman
Best Picture: Lincoln
Best Director: Steven Spielberg, for Lincoln
Best Actor: Daniel Day-Lewis, for Lincoln
Best Actress: Jessica Chastain, for Zero Dark Thirty
Best Supporting Actor: Tommy Lee Jones, for Lincoln
Best Supporting Actress: Anne Hathaway, for Les Miserables
A movie you may have missed: The House I Live is a documentary that argues our trillion-dollar "War on Drugs" has led to good photo ops but hasn't made us one iota safer — or reduced drug use.
---
Matt Brunson
Best Picture: Argo
Best Director: Benh Zeitlin, for Beasts of the Southern Wild
Best Actor: Daniel Day-Lewis, for Lincoln
Best Actress: Jennifer Lawrence, for Silver Linings Playbook
Best Supporting Actor: Christoph Waltz, for Django Unchained
Best Supporting Actress: Anne Hathaway, for Les Miserables
A movie you may have missed: Seeking a Friend for the End of the World
---
Page Leggett
Best Picture: Life of Pi (Why?: I acknowledge Lincoln and Spielberg could win in both best director and best picture categories but neither deserves to. I would not be disappointed if Argo or Zero Dark Thirty wins best picture, but that seems highly unlikely since those films' directors aren't nominated.)
Best Director: Ang Lee, for Life of Pi (Why?: You can't talk about best director without talking about the two big snubs. Kathryn Bigelow and Ben Affleck should've been nominated in this category. They both did remarkable work on their films. But I think Ang Lee should win for filming what many fans of the book (and I am one) thought was unfilmable. In an email I send to friends each year with my own Top 10 list, I called Life of Pi "a cinematic miracle about the mystery of faith." It was my second favorite film of the year.)
Best Actor: Daniel Day-Lewis, for Lincoln (Why?: The only sure category, I think, is best actor. If Daniel Day-Lewis does not win for what he achieved in/as Lincoln, there will be a collective, audible gasp across the land. If Bradley Cooper wins for that dreadful Silver Linings Playbook, I have threatened to move to Canada — as people so often threaten (idly) before a presidential election.)
Best Actress: Jessica Chastain, for Zero Dark Thirty (Why?: I think Jessica Chastain deserves to win best actress for Zero Dark Thirty and think she may get votes because she's that good in the role and because voters are trying to atone for the Bigelow snub. If Jennifer Lawrence wins for the dreadfully overrated Silver Linings Playbook, I will leave my belongings and any unpaid bills, lock my door and drive north to Canada.)
Best Supporting Actor: Tommy Lee Jones, for Lincoln (Why?: Tommy Lee Jones was a delight to watch in a strong, and at times, funny role in Lincoln. He gets my vote for best supporting actor. Christoph Waltz helped make Django Unchained one of the best flicks of the year, but I'm still betting on the Lincoln juggernaut. Jamie Foxx's omission as the title character in Django is inexplicable.)
Best Supporting Actress: Sally Field, for Lincoln (Why?: I think Sally Field's been hoping for a do-over since her embarrassing "You like me; you really like me" Oscar acceptance speech more than two decades ago. I think she'll get the chance this year when she wins best supporting actress for Lincoln.I like her; I really like her, and I hope she beats out Jacki Weaver for her forgettable work in that dreadful Silver Linings Playbook.)
A movie you may have missed: Killer Joe (Why?: My favorite film, Killer Joe, was completely shut out of the nominations. In that email I mentioned, I said the movie was "as disturbing and unshakable as anything I've ever committed to film and shown publicly. Matthew McConaughey couldn't be more predatory … or more charming. This knock-out punch of a film contains violence that would make Tarantino blush.")
---
About our critics
• Lawrence Toppman has written about the arts for 32 years in Charlotte, has sung with Opera Carolina for three decades and can't think of an art form he doesn't embrace. Read more of his reviews for the Charlotte Observer here.
• Matt Brunson is the long-time Film Critic, Senior Editor and Arts & Entertainment Editor for Creative Loafing, Charlotte. He is also a longstanding member of the Southeastern Film Critics Association and has served as the organization's president. He has won over a dozen awards for his criticism, including several North Carolina Press Association honors and a Lifetime Achievement Award from the 15 Short Film Festival. Follow him on Twitter @MovieMatt1
• The details of Page Leggett's life are quite inconsequential. Very well, where do I begin? My father was a relentlessly self-improving boulangerie owner from Belgium with low-grade narcolepsy and a penchant for buggery. My mother was a 15-year-old French prostitute named Chloé with webbed feet. My father would womanize; he would drink. He would make outrageous claims like he invented the question mark. Sometimes, he would accuse chestnuts of being lazy. The sort of general malaise that only the genius possess and the insane lament. My childhood was typical: summers in Rangoon … luge lessons … In the spring, we'd make meat helmets. When I was insolent I was placed in a burlap bag and beaten with reeds — pretty standard, really.
Aside from quoting from Austin Powers movies, Page is a freelance journalist, traveler and prolific writer. Follow her on Twitter at @PageLeggett