Charlotte Firm Fills Void by Offering Digital Forensics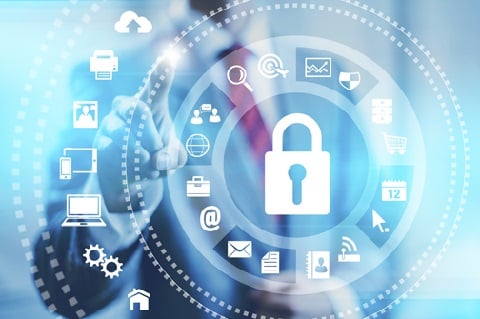 – SPONSORED –
---
From adolescents to AARP members, smartphones, text messaging, and social media networks have become deeply intertwined in our society. It means we are more connected than ever. It also means the legal community has a whole new world of digital evidence at its disposal. In almost any criminal or civil case, it's difficult to imagine a scenario in which electronic evidence wouldn't have an impact.
This cyberculture has become crucial to police investigations, but it also offers invaluable opportunities for legal teams seeking evidence and answers for clients in civil cases.
Recognizing this growing need for digital forensics and the opportunity to help individuals and firms protect their personal data, in January Clark Walton started Reliance Forensics—a company that specializes in digital recovery and analysis—to fill a void in the Charlotte region.
As the principal forensics and cyber security expert for Reliance, Walton has the special combination of qualities needed to supply this critical service to the community. He has been a practicing attorney for nine years, both in government and private practice, worked as a cyber security officer for the CIA from 2000 to 2005, and has a computer science degree from UNC-Chapel Hill.
Clark Walton of Reliance Forensics.
"As a private attorney, we've had a number of cases that required computer forensic experts, but we were oftentimes forced to look far beyond North Carolina's borders to find those folks, often at a premium," Walton says. "Combining the two disciplines, technology and the law, has been a natural fit for me, and it allows us to offer a service that the Charlotte metro area certainly needs."
Reliance provides technical expertise in a wide range of matters—including internal investigations, expert witness services, and forensic harvesting of electronic data in complex state and federal litigation.
Using state-of-the-art forensic technologies, hardware, and expertise, Reliance can help companies and individuals recover and preserve valuable electronic data from a wide variety of devices, including computers, smartphones, tablets, and thumb drives. This process is always handled delicately, in a manner that is defensible in a courtroom.
Reliance uses only software and tools that are well-tested and are also employed by state and federal law enforcement agencies, as well as the U.S. military.
"Our processes are often able to recover things a casual computer user wouldn't be able to find, such as deleted or erased files on a computer," Walton says. "Or on a phone, potentially deleted call logs, text messages, or media files. In addition, with many phones we can obtain detailed historical location information from the on-board GPS capabilities. We can do sophisticated analysis of hard drives that can reveal a user's recent Internet history and document usage."
At the same time, there is the all-important need to protect personal data like bank and credit card information. With cyber-security consultations, Reliance helps individuals and firms establish measures to prevent infiltration of their systems. Walton brings special expertise in this area from his years with the CIA.
Last year, Walton was hired as a contributing author for the "ABA Cybersecurity Handbook: A Resource for Attorneys, Law Firms and Business Professionals," which provides practical cyber threat information, guidance, and strategies to lawyers and law firms of all sizes.
"There is no shortage of people out there trying to steal data, mostly for economic advantage but also for intelligence collection or other malicious purposes," Walton says. "So to offer our expertise in that area to clients will be a great benefit and area for growth going forward."
Ketan Soni, a family law attorney for law firm Hull & Chandler in uptown and a certified family financial mediator, recently hired Walton as the keynote speaker at a cyber forensics training symposium for family law and civil litigation attorneys in the Charlotte area. Soni says Reliance "provides services to a level that doesn't exist" in Charlotte and offers digital forensics at a reasonable cost to his clients.
"Clark brings the experience of an attorney as well as an investigator in digital forensics," Soni says. "My business is divorce and family law. I see folks all the time that know their spouses are cheating or hiding money but simply don't have the funds to prove it.
"With so much financial and communication information existing on someone's cell phone or computer these days, getting a forensic investigator is crucial. My clients will be able to discover a lot more information. I will also be able to preserve a lot more information for court. The alternative before was to hire someone out of town, pay their travel and expert costs, and then pay again when they needed to testify, resulting in thousands of dollars. Clark's local presence makes these services highly affordable for my clients in need."
Contact Reliance Forensics at 980-335-0710 or clark@relianceforensics.com. For more information, go to relianceforensics.com.