Charlotte Food Pros Come Together for Pay-What-You-Can Community Feast
Food writer and baker Keia Mastrianni tells us what to expect at the Camp North End event she helped organize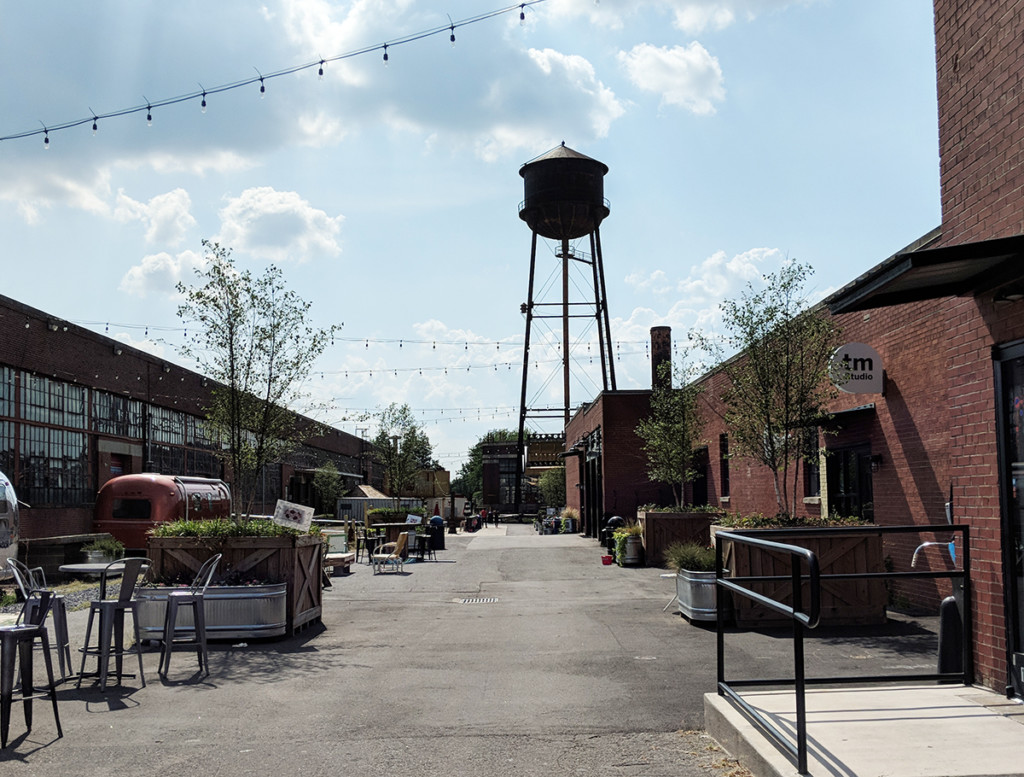 Keia Mastrianni and her longtime friend, Chef Greg Collier, were at a James Beard Foundation summit in Charlotte earlier this year when a group of chefs, food writers, and leaders from Charlotte's culinary circle discussed how they could have more of an impact with the community-at-large.
"There was a lot of talk about reaching out to the community beyond the affluent folks who can patronize Charlotte's best restaurants all the time," says Mastrianni, writer and owner of the small batch bakery Milk Glass Pie. "A lot of chefs want to connect with community more and use their skills in different capacities. Casual fine dining is a trend in a lot of places. We're moving away from white tablecloths to more casual types of service."
They looked at Chef Clark Barlowe's pay-what-you-can meal at his restaurant Heirloom as a template for Community Feast, a dinner they'll host on August 18 at Camp North End. "It wasn't hard to reach out to chefs in town to come together," Mastrianni says. "The things that are important aren't fancy dinners, but how we connect with people through food and serve people in all communities."
Some big names in Charlotte's culinary scene—including Jamie Lynch, Whitney Thomas, Mike Bowling, Marc Jacksina, Joe Kindred, Clarke Barlowe, Bruce Moffett, Chris Coleman, Jamie Turner, Jamie Swofford, Jim Noble, Ashley Boyd, Hector Gonzalez, Quientina Stewart, Collier and Mastrianni—will prepare the meal.
On the menu, guest can expect three proteins, three starches, four vegetable sides, three breads, and three dessert options. Mastrianni says she'll make one of the desserts—most likely a pie—but that's still in development. There will also be a cash bar.
Mastrianni expects between 150 and 200 guests, and says the dinner will be open seating because "we're hoping people will fit in different places and meet people they didn't know before." Free tickets have been distributed in select communities across Charlotte, and the remaining tickets are available on a sliding scale, starting at $20, and can be purchased online at https://cltcommunityfeast.eventbrite.com.
All proceeds from the event benefit Heal Charlotte, which serves the community by building trust and legitimate bonds between citizens, police and elected officials.
Community Feast is scheduled for 6 p.m. on Sunday, August 18 at Camp North End.