Charlotte International Fashion Week, Beer Me Brewfest, Battle of the Brews, 420Fest and More, April 16 – April 19
Take your pick this weekend from a few beer fests, a slew of fashion shows and even a Scottish festival, Charlotte. See y'all out there!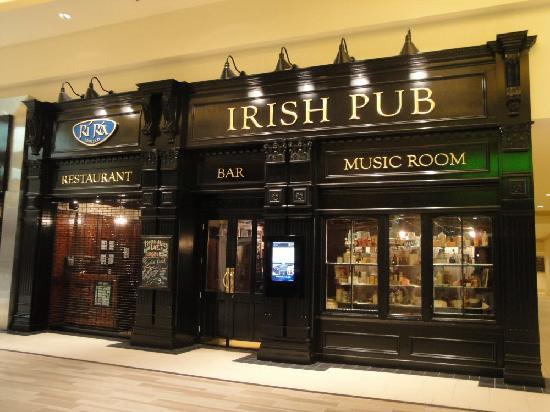 The days are getting warmer and the trees are getting greener. Sweep that pollen off your car and heat up your evening in this beautiful Southern city of ours. Get ready for another great one, Charlotte. See y'all out there.
Thursday, April 16
Taste of the New South
Go around the world in a whole lot less than 80 days at this event. This is the Levine Museum of the New South's signature fundraiser, and the evening will feature raffles and foods from across the globe. Members of the museum can buy a ticket for $100 and nonmembers can buy one for $125. Your trip around the world starts at 6 p.m. at 200 E. Seventh St. Buy tickets here.
Whiskey Room Grand Opening
The Irish love a good whiskey. To help celebrate that love, Ri Ra is opening a new whiskey room tonight. The whiskey room will offer punch, bottle-aged cocktails, paired food and, of course, Irish whiskey. The tasting begins at 6 p.m. at 208 N. Tryon St. Send an RSVP to Monika at monika@monikaweymouthpr.com.
Charlotte International Fashion Week
This weekend-long event features catwalks, models and all the glitz you can get. The series of events includes a fashion runway model of the year competition and emerging designers showcases. Come dressed in your best, Queen City. Event times and locations vary. Find more information and purchase tickets at charlotteinternationalfashionweek.com.
Friday, April 17
Booze, Brews and Bacon Fest
The name sort of says it all with this one. Celebrating the pairing of, well, booze, brews and bacon, this evening features appetizers, desserts , entrees and even drinks that are laced or straight-up full of bacon. Your evening of shakin' and bacon starts at 8 p.m. at Whisky River, 210 E. Trade St. Tickets are $20, and you can buy them here.
Style Under the Stars
Billed as "Charlotte's hippest and coolest spring fashion show," this rooftop fashion show is one for the stars. This is a fashion show, so dress to impress. The night begins at 8 p.m. at Rooftop 210, 210 E. Trade St. General admission tickets are $20, and you can buy them here.
Scottish Festival
Bring out your bagpipes and haggis for this one! This weekend-long festival celebrating everything from the highlands will also feature Scottish merchants, Scottish country dancing and local North Carolina beer and wine. The festival is at Rural Hill in Huntersville, 4431 Neck Road. Ticket prices vary. For more information or to buy a ticket, go here.
The Travels of Marco Polo
Take yourself on a culinary journey from Italy to Asia. With live music, raffles and complimentary cocktail tasting at 9 p.m., this event also features a combination sampling of pizza, pasta and wine and sushi, noodles and sake for $25. The journey from Italy to Asia is at two locations, Osso and Eight, which are both in the North Carolina Music Factory, 1000 NC Music Factory Blvd. Buy your ticket at ossocharlotte.com.
Science on the Rocks
The monthly installment of this museum's adult-only night is for the nerds at heart. Robots, comic books and science fiction are all the rage tonight when this museum starts offering booze alongside its exhibits. The evening is from 5 p.m. until 9 p.m. at Discovery Place, 301 N. Tryon St. Tickets are $8 in advance or $10 at the door. Buy them here.
Saturday, April 18
Battle of the Brews
With Charlotte's brewery scene burgeoning, there needed to be a way to name the city's best brew. Enter the Battle of the Brews. Come out and sample each brewery's beers and cast your vote for your favorite. The winning brewery gets $1,000. This year's battle is at 100 W. Park Ave. from 3 p.m. until 6 p.m. Tickets are $40, and you can buy them here.
420Fest
To help celebrate the…err… highest of all holidays, Tyber Creek Pub is putting on its 420Fest. Starting with a fun 4.2-mile run or 2.1-mile walk and then following with a Kan Jam (you might want to call the pub for an explanation of that one) tournament at 2 p.m., this festival is sure to leave you feeling happy. Tyber Creek will also have live music throughout the day. Tyber Creek Pub is at 1933 South Blvd. To register for the fun run and/or Kan Jam tournament, send an email to Kaitlyn@RockHouseEvents.com.
Celebrities and Strikes Bowling Fundraiser
For the second year in a row, Wendy's Dave Thomas Foundation invites you to knock down a few pins with a few celebrities. Confirmed celebrities include sports stars, newscasters and more. There are two sessions, one starting at 11 a.m., and the second starting at 2 p.m. The bowling begins at StrikeCity, 210 E. Trade St. Tickets are $25, and you can buy them here.
Founder's Ball
Elegant and fancy as all get-up, this is the gala of all galas. Featuring celebrities like Leslie Jordan from Will and Grace and Deborah Cox, this event is also white tie, so come dressed accordingly. The ball starts at 7 p.m. at the Mint Museum, 2730 Randolph Road. General admission tickets start at $75. Buy them here.
Sunday, April 19
Beer Me Brewfest
In celebration of National Beer Day (isn't that every day?), come sample some of Charlotte's best liquid gold. Aside from the abundance of beers to try, there will be food trucks, live music and corn hole. General admission is from 1:30 p.m. until 5:30 p.m. with VIP admission beginning an hour earlier. The beer flows at All American Pub, 200 E. Bland St. General admission until Saturday is $25. Buy tickets here.
Verify dates, times, prices, and other info at the web addresses listed for each event.
Be sure to bookmark www.charlottemagazine.com/Blogs/Dusk-Till-Dawn to stay plugged into Charlotte's nightlife and social scene. Click here to sign up to receive the weekly Dusk Till Dawn e-newsletter.
Want your event featured in Dusk Till Dawn? Follow me on Twitter @Jared_misner and let me know about your event, or send me an email at dusktilldawnblog@gmail.com.