Charlotte Jewish Film Festival Returns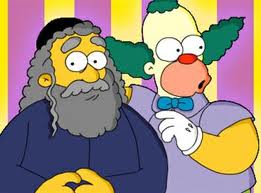 The 8th Annual Charlotte Jewish Film Festival will be back Feb 25-March 11, and tickets are on sale now through the festival's website. This film series is consistently one of my favorite events all year.
Diverse offerings include La Rafle (The Roundup), a recreation of the 1942 roundup of 13,000 Parisian Jews as seen through the eyes of a child starring Melanie Laurent (Inglorious Basterds) and Jean Reno (The Professional) and a movie about a human resources manager called The Human Resources Manager. Really.
The closing night event (March 11) is "Jews in Toons." Special guest Mike Reiss, longtime writer/producer of The Simpsons, will present "The Simpsons and Other Jewish Families," a hilarious evening featuring rare clips and inside stories from one of the longest running shows in TV history.
A former editor of both The Harvard Lampoon and The National Lampoon, Reiss wrote for "The Tonight Show with Johnny Carson", "The Garry Shandling Show" and "Alf" before he was hired in 1989 for what he thought was going to be a summer job for a new animated show called "The Simpsons." Four Emmys and a Peabody later, Reiss is still involved with Homer, Marge, and the gang.
Reiss's appearance last year at the San Francisco Jewish Film Festival was sold out. Get your tickets early.