Charlotte Knights' Opening Day Schedule (And Six More Weekend Events)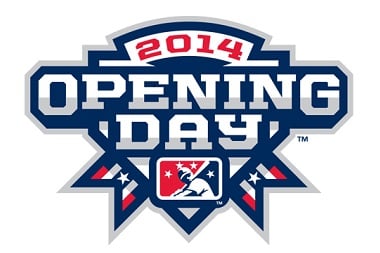 Opening Day has arrived for the Charlotte Knights, and the Revue has your Friday schedule for the festivities.
***
11: 55 p.m.: Carolina Panthers PURRcussion kicks things off.
12:30 p.m.: For fans wanting to take part in an exclusive singing sessions, Knights players will be available starting at 12:30 p.m. Take advantage of the food trucks and a beer garden while enjoying a slew of live performers. Mo'Money, Coconut Groove, and 20 Ride are slated to perform. Other performers to check out: jugglers, a caricature artist, Renaissance Festival characters, a stilt walker, and later on in the day, balloon artists, face painters, and a magician. Kid-geared projects from the Harvey B. Gantt Center and Discovery Place are also available. According to the Knights website, The Budweiser Clydesdales will also attend.
5:00 p.m.: Gates open, opening the door for more speakers and performances inside of the park. If you don't have tickets, activities in Romare Bearden Park will continue and the game will be broadcast to the public via a video board.
7:05 p.m.: First pitch. Play ball.
To read more about the Knights, check out this piece about the journey back to Charlotte. You can also read more about Matt Swierad, the voice behind the calls, here.
***
FRIDAY
CHARLOTTE SYMPHONY: ALL RUSSIAN
With that title, it's not hard to figure out where all of the composers represented in this performance were born. But that doesn't mean the works of Stravinsky, Prokofiev, and Rimsky-Korsakov aren't diverse. Performances run Friday and Saturday.
SPRING FORWARD
This repertory concert, running two nights, comes from Caroline Calouche & Co. Two new pieces will be debuted, and two works from previous seasons also will appear. (Friday and Saturday).
SATURDAY
TOSCO MUSIC PARTY
The quarterly concert series and Charlotte institution returns with its February show. About 15 acts take the stage, and each will provide its own tunes before joining together to cap off the evening.
STAR GAZER: A TREK TO OUTER SPACE
Dancers take to the skies to depict stars, planets, and constellations. This dance work is geared toward every demographic, and it serves to cap off the current Caroline Calouche & Co. season.
DOUG BENSON
Having a show at 4:20 p.m. may seem a bit gimmicky, but something about Benson's demeanor tells me that he doesn't care too much. The popular podcaster brings the solution to mid-afternoon boredom. $17, 4:20 p.m. Comedy Zone, 900 NC Music Factory Blvd. 980-321-4702, cltcomedyzone.com.
SUNDAY
NIKKI GLASER
From Last Comic Standing and The Tonight Show to her own show, Nikki & Sara Live, it's no surprise that you may recognize comedian Nikki Glaser.