Charlotte Knows How To Party
A great night out in Uptown on New Year's Eve is a result of skills—and venues—honed year-round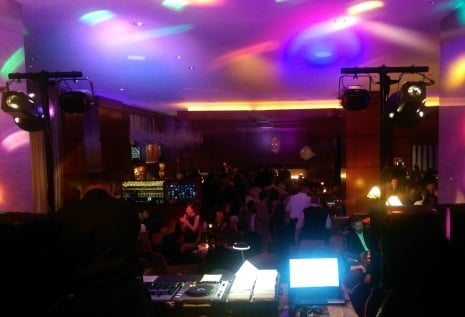 New Year's Eve celebrations have become a major, annual spectacle in Charlotte. Dozens of well-attended parties took place around the city Wednesday night, and the culmination of these events reverberates well beyond a single night. Simply put, Charlotte excels on New Year's Eve because its nightlife scene thrives year-round, which is something we couldn't say not too many years ago.
When I helped launch this Dusk Till Dawn blog in December 2010, it was to try to chronicle Charlotte's growing nightlife and social scene. The fifth-ever blog post I wrote featured a list of New Year's Eve parties that were coming up. It was a pretty good list—by the end of 2010, Charlotte's two Uptown entertainment complexes, the EpiCentre and NC Music Factory, were well-established, and we'd seen nightlife begin to take off in neighborhoods such as Plaza Midwood, NoDa, and South End with the opening of several bars and lounges. Four years later, I was compiling an exceptional list for NYE in CLT, because the city's nightlife has continued to grow and mature. Those aforementioned neighborhoods—as well as others such as Elizabeth and Montford Drive—have even more nighttime hotspots.
On the brink of ushering in 2015, I opted for an all-Uptown experience, which is ground zero for NYE fun. Here's a recap of my experience.
At about 4:30 p.m., I checked into The Ritz-Carlton, Charlotte, where my girlfriend and I were greeted with champagne as we made our way to the front desk. The concierge reminded us that there would be a party in the Lobby Lounge beginning at 9 p.m., with a live band on one end (the band's equipment was already in place) and a DJ on the other. I've lauded the Ritz's social scene before as I've patronized it several times over the years. But this would be my first time actually staying at the luxurious hotel.
Even if you've never booked a room at The Ritz-Carlton, Charlotte, you've likely heard tales of its grandeur, like how the rooms are the size of studio apartments, the bathrooms are like mini-spas (complete with a TV in the mirror), and the levels of hospitality and customer service make guests feel elite. Those are some of the many reasons that a lot of celebrities stay here (and average people like us can feel like celebrities for the night).

Photo credit: Jarvis Holliday
The scene at The Ritz-Carlton's Lobby Lounge.
When it was time to kick off the NYE action, we made our way down to the Lobby Lounge, where by 10 p.m., there was a packed house, the band was jamming and when they took a break, the DJ jumped right in. The vibe was chic, intimate, and fun, and guests, who I'm sure were a combination of locals and out-of-towners, were clearly having a good time. There were also several people still dining at BLT Steak, which is adjacent to the Lobby Lounge (meanwhile, a private party was taking place in Urban Sip on the fifteenth floor).
Next, we walked three blocks to our second party destination (which was another great thing about staying in Uptown—not having to drive). The sidewalks were filled with well-dressed people hustling to get out of the winter cold, many of them leaving a late dinner and now heading to a party.

Photo credit: Jarvis Holliday
The scene at 5Church.