Charlotte Magazine's 2009 Holiday Gift Guide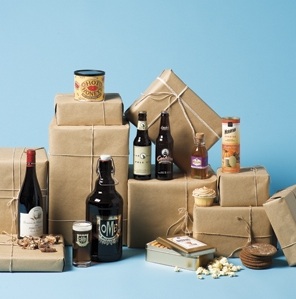 Well folks, it's officially that time. Time to debate whether or not you are going to brave the crowds on Black Friday. Time to take a serious look at your checking account and decide who you need to stop being friends a.s.a.p. with so you can avoid having to get them a gift.
It's time to do your holiday shopping.
But, you're in luck! Charlotte Magazine's 2009 Holiday Gift Guide is now up on the web for your virtual perusals, and on news stands so you can write notes in the margins and tear out pages you want to leave lying around as a heavy hint to others.
The coolest part of this year's gift guide is that everything (YES!) is locally made. From gourmet chocolates to handmade jewelry, everything in this gift guide has got some serious local pride – not to mention a healthy, low-impact carbon footprint.
We'd love to hear what you think, what you love, and what fabulous things you'll be buying for your own loved ones (and yourself, of course) this holiday season, so please comment on the story itself or here on the blog so we can get your feedback!
P.S. Style Editor Sarah Crosland and our Gift Guide Guru Victoria Robinette appeared on WCNC News Today on Sunday morning to show off some of the GIft Guide goodies. Kudos to them for getting up early on a weekend just to make everyone else's holiday shopping a little easier!