Charlotte Magazine's BOBS Awards Party Returns
One of the city's best parties is back on May 25 at Camp North End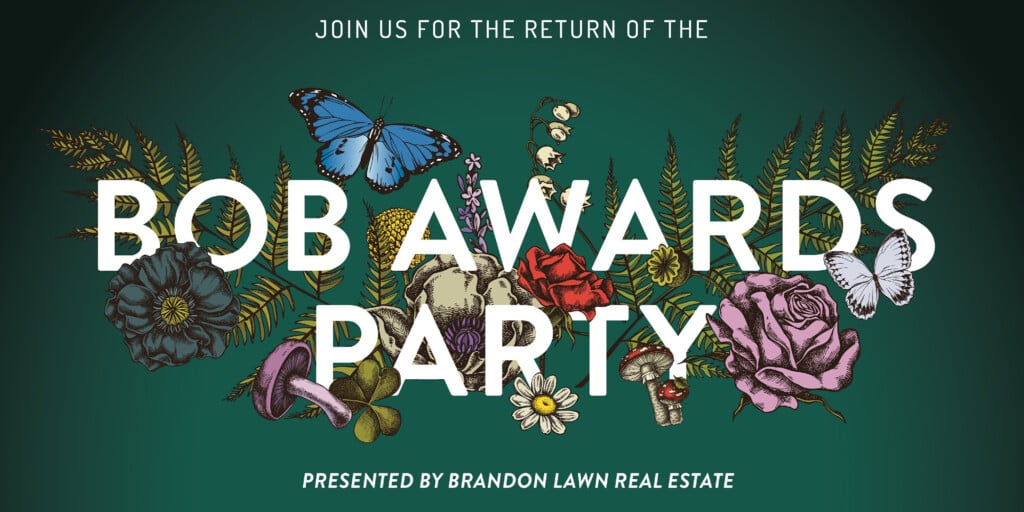 Charlotte magazine's Best of the Best Awards Party is back for the first time since 2019, following a hiatus that began with the 2020 shutdowns due to COVID-19. Prior to that, the event was known as one of the best parties in the city, celebrating the hundreds of notable Charlotteans, businesses, and organizations honored in the magazine's May issue. This edition of the event, the 2023 BOB Awards Party – Presented by Brandon Lawn Real Estate, arrives on May 25 at Camp North End (1801 N. Graham St.), 7 p.m.-10 p.m. It will include samples from BOB-winning restaurants, drinks, live entertainment, and many surprises under the Lewis Carroll-inspired theme of "BOBs in Wonderland." Sponsors for the event include Brandon Lawn Real Estate, Charlotte Plastic Surgery, Closets By Design, Diamonds Direct, Henrick Motors of Charlotte, Museum of Illusions Charlotte, and West Kept Secret.
Date and Time: May 25, 7 p.m.-10 p.m.
Location: Camp North End (1801 N. Graham St.)
Ticket link: https://www.eventbrite.com/e/charlotte-magazine-bob-awards-party-presented-by-brandon-lawn-real-estate-tickets-609824360077
Early bird general admission tickets are on sale right now here until April 30. Tickets include samples from BOB Award-winning restaurants, beer, and wine from NoDa Company Canteen, and tons of entertainment, including Charlotte FC's official DJ, Fannie Mae. 
Guests can also purchase a VIP ticket that will get them early access and entrance into the Diamond's Direct VIP Lounge for a tea party like no other. Tickets include everything in the general admission ticket, plus early admission at 6:30 p.m., access to the private lounge, cocktails from Black Moth Bars, and more. 
All of this year's BOB Awards winners can be found at https://www.charlottemagazine.com/here-are-the-2023-bob-awards-the-best-of-the-best-in-charlotte/