Charlotte Magazine's Holiday Happenings Special Advertising Section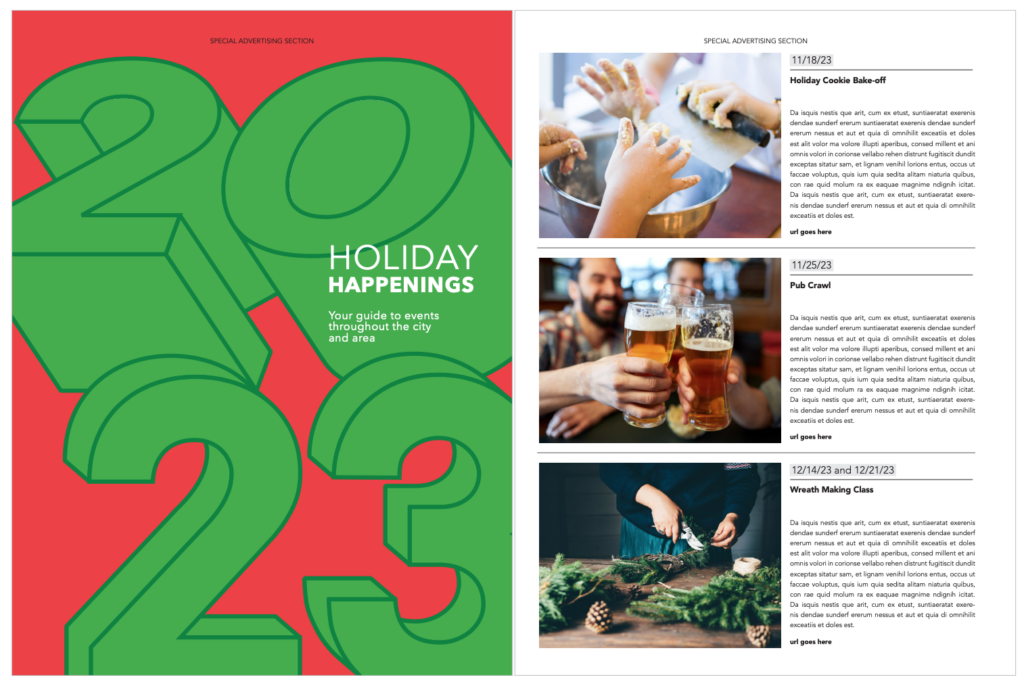 Do you have an event you'd like to promote during the 2023 holiday season?
Every year, readers look to our magazine for seasonal things to do during the months of November and December. This year, we're offering a special advertising section that serves as a calendar of those activities—at a considerable discount. Advertisers supply one photo of their event, along with 100 words of copy, for a line-up that will appear in chronological order. Each comes with a premium placement on our popular website calendar.
PROGRAM COST: $500 PER ENTRY
DEADLINES:
AD CLOSE: SEPT. 3 / CREATIVE DUE: SEPT. 10
Enter your information below, and an account executive will be in touch!
Holiday Happenings Participation Form