Charlotte Music Venues: Help Us or Watch Us Go Under
12 clubs issue public call for COVID relief dollars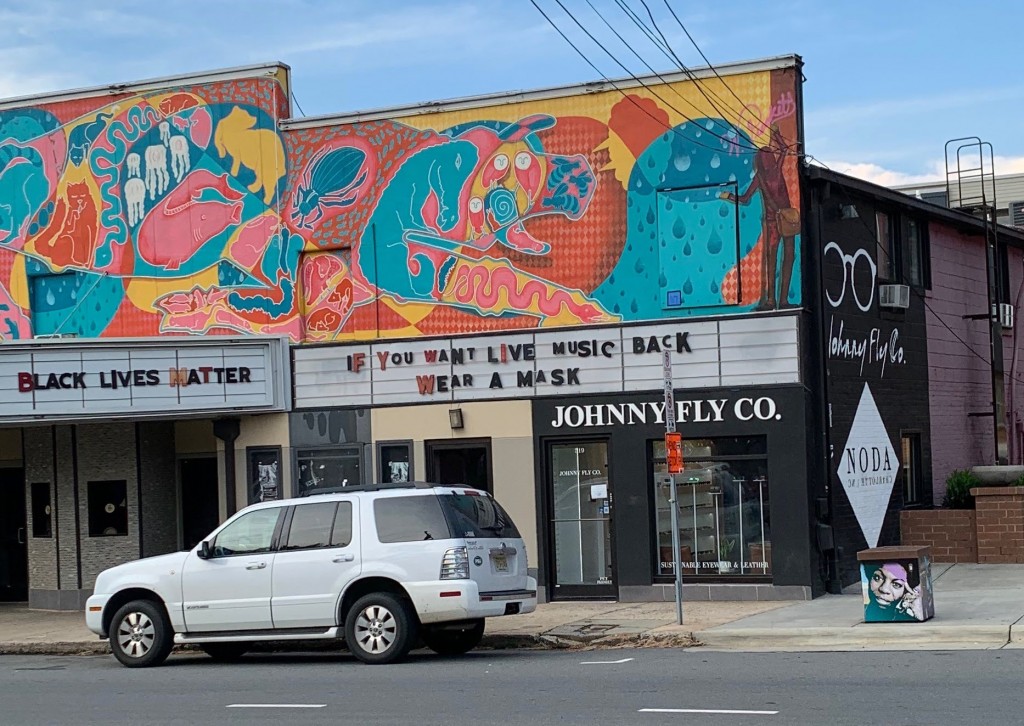 The owners of 12 Charlotte music venues published an open plea Wednesday for local leaders to help them with federal COVID relief funds or watch "many of these community anchors … close for good." 
"Local venues are still committed to opening safely when they are allowed to do so, but it has become clear that without financial relief from available federal CARES Act dollars, many local venues will not reopen, ever," reads an open letter from Gregg McCraw, president of Maxx Music, which operates the Neighborhood Theatre in NoDa. McCraw lists the Neighborhood, Maxx, and 11 other entities as co-signatories: Amos' Southend, The Evening Muse, Free Range Brewing, Middle C Jazz, Petra's, Skylark Social Club, Snug Harbor, The Tipsy Burro, The Thirsty Beaver, Tommy's Pub, and The Visulite Theatre. Those 13 in March formed the Charlotte Independent Venue Alliance, a group that aimed to share a common set of safety guidelines during the COVID lockdown.
"The Charlotte community has been incredibly supportive of local venues during the shutdown—contributing to GoFundMe fundraisers, buying merchandise, and more. Local artists have played countless benefit livestreams. Venue owners and staff are grateful and moved by the love. Unfortunately, without additional support from local and state governments, it simply will not be enough."
The letter directs people to a MoveOn.org petition, "Save Charlotte Stages," that urges local governments to direct CARES Act funds to the venues; the campaign was created by Evening Muse founder and co-owner Joe Kuhlmann. As of Wednesday, it had earned 4,756 of its goal of 5,000 signatures.
Before COVID, the local music scene appeared to be riding an upswing; Charlotte Center City Partners had begin an initiative, Music Everywhere, to unite and promote live performers. The organization also created a relief fund in late April to help cover musicians' losses.