Charlotte Native Chosen as New Historian for Levine Museum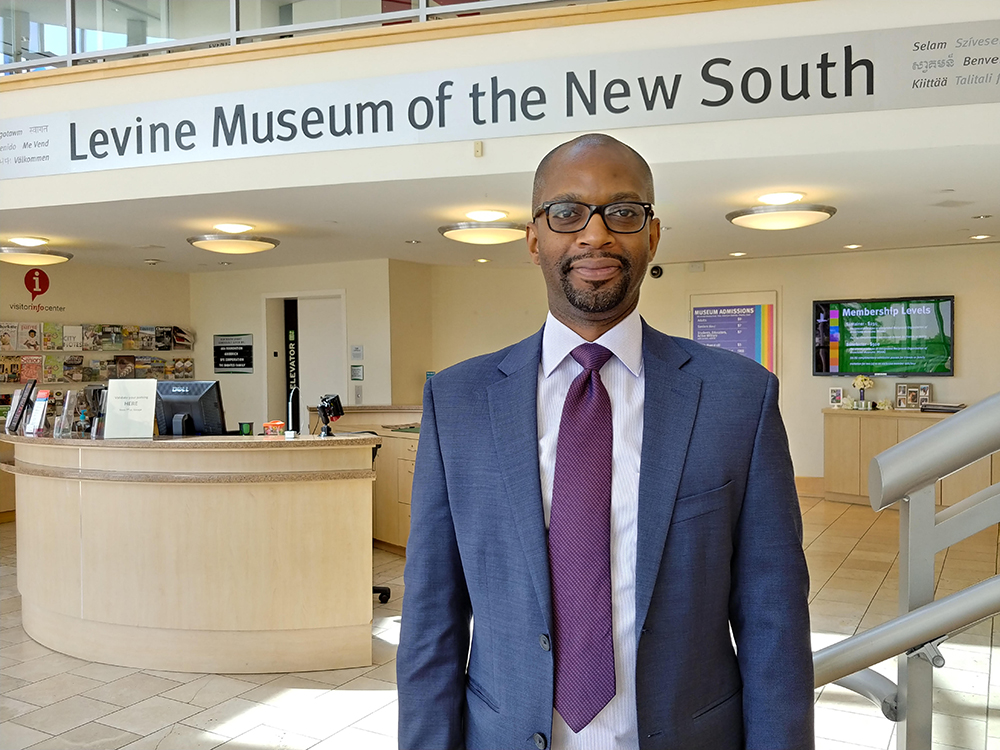 Dr. Willie Griffin, a Charlotte native and associate professor at The Citadel, will be the next historian at the Levine Museum of the New South. Griffin coordinates the African-American studies program at the Charleston-based military college. Griffin is a graduate of University of North Carolina at Chapel Hill, Morehouse College, and Morgan State University.
Griffin starts at the museum next month. The position at the uptown museum has been vacant since December, when Brenda Tindal left for a post as director of education at the Detroit Historical Society after two years at the Levine.
Griffin will help lead the new sprawling project #HomeCLT as the museum, which it calls "urban autobiography that will explore the rich, diverse history and culture of Charlotte's neighborhoods." The programming around the exhibit includes pop-ups, walking tours, and mobile, interactive channels for an ongoing conversation. The project starts this summer with StoryMining250, a gathering of 250 oral histories to mark the city's 250th birthday.
We talk to Griffin about Charlotte, his own family's history, and his plans for the role in an upcoming episode of the #discussCLT Podcast, out next week.