Charlotte Native Comes Home as Member of Hamilton Cast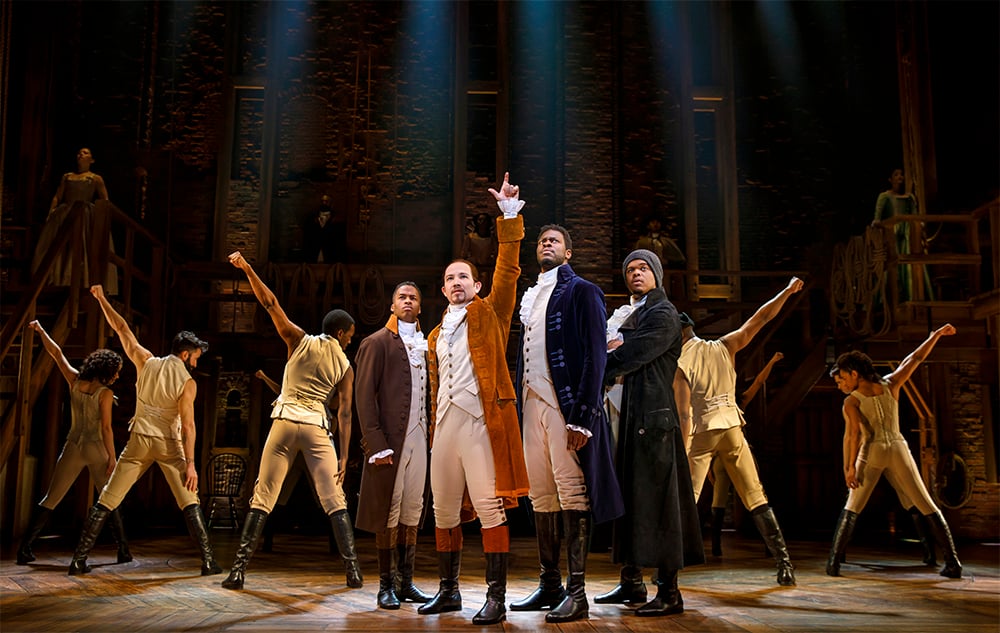 Hamilton has been a long-anticipated event for the cultural sector. For native Willie "Tre" Smith III, it's the culmination of a much longer process. Smith is part of the tour arriving next week—his fourth Hamilton company, as a Broadway and Chicago vet—and it'll be his first visit home in the capacity of a professional stage performer. "It's definitely a full-circle thing," Smith says, in an interview with Charlotte magazine. "This is where I saw my first musical as a kid, where I went to school, and where I first danced at church and in classes."
That first musical was The Music Man at Ovens Auditorium. Smith remembers that "not many people up there look like me." A later touring version of Lion King was his first glimmer of hope that there was a future for him as an African-American male in theater.
As a teenager, Smith found a home at Northwest School of the Arts and what's now called We're Dancin', a local dance studio. Even then, Smith found himself a rarity among the demographics in attendance. He graduated from Northwest with honors in 2005. Being on the honor roll in his studies was a requirement to keep dancing. "My parents said they just want me to be the best at whatever I'm doing," he remembers.
He's spent the past decade in New York City, working with professional dance companies and choreographies, but he's only been doing musicals for the past three years. Over the course of a year, he auditioned 10 times before being selected for the rigorous show, with high expectations in vocal and dance performance from its actors. "With Hamilton, every step is created with intention," Smith says. "Every single component has a reason. But you're seeing human experiences on that stage."
Smith is a universal swing in the show. Outside of being in a chorus, a swing's job is be able to perform a number of roles, typically six for this show, when any member is out; a universal swing has to know 24 of these "tracks" for this show.
The long engagement of this show (Oct. 10-Nov. 4) gives Smith the ability to spend time with his parents, who still live in the same house in Hampshire Hills. He plans on enjoying Bojangles and some tailgating during that time. They've always been there during his New York years, but he says he can't wait to show them "what they invested in" all those years ago in Charlotte.
Smith says that Hamilton, in particular, is the right show to bring home. "This was a world where my voice was heard," Smith says, apologizing for becoming emotional at the question. "That's very hard for an African-American male to find. To hear the audience screaming, and to see those young African-American boys see something that I didn't get to see much of … It's a show that's for me. I take it personally."