Charlotte POPS 2012-13 season includes Natalie Merchant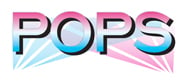 The Charlotte Symphony announced the 2012-13 Pops season yesterday. There's a lot to look forward to, but I'm especially excited about the angelic-voiced Natalie Merchant returning to town. The full lineup is:
THE MUSIC OF BILLY JOEL on Friday September 14 and Saturday September 15, 2012. Michael Cavanaugh, vocals and piano. It's The Piano Man's songbook played by a full orchestra.
AMERICA on Friday October 26 and Saturday October 27, 2012. Albert-George Schram, conducting. You know you can't help but sing along to "Sister Golden Hair."
TRIBUTE TO BENNY GOODMAN, featuring Dave Bennett. Friday, November 9 and Saturday November 10, 2012. Albert-George Schram, conducting. He was the King of Swing.
MAGIC OF CHRISTMAS. Friday November 30 – Sunday, December 2, Albert-George Schram, conducting. One of my favorite Charlotte traditions.
WINTER DANCE PARTY, a tribute to Buddy Holly, Richie Valens, and the Big Bopper. Friday January 11 and Saturday January 12, 2013. I hope the perfomers are traveling by bus. Going on a "Winter Dance Party" by plane is just asking for trouble, if you ask me.
THE WIZARD OF OZ WITH ORCHESTRA on Saturday February 2, 2013. Albert-George Schram, conducting. Follow the yellow brick road.
TIEMPO LIBRE on Friday February 22 and Saturday February 23. Jacomo Rafael Bairos, conducting. The three-time Grammy-nominated Cuban group sounds like Ricky Ricardo's band. And that's a good thing.
NATALIE MERCHANT on Saturday March 23, 2013. It's been way too long since the former 10,000 Maniacs lead singer was in town.
SYMPHONIC CINEMA on Friday May 3 and Saturday May 4, 2013. Christopher Warren-Green, conducting. Movie music from classics like The Godfather to blockbusters like Pirates of the Caribbean.