Charlotte Restaurants Curate Baskets for Pop-up Picnic in Freedom Park
Some are already sold out, so act fast if you want one!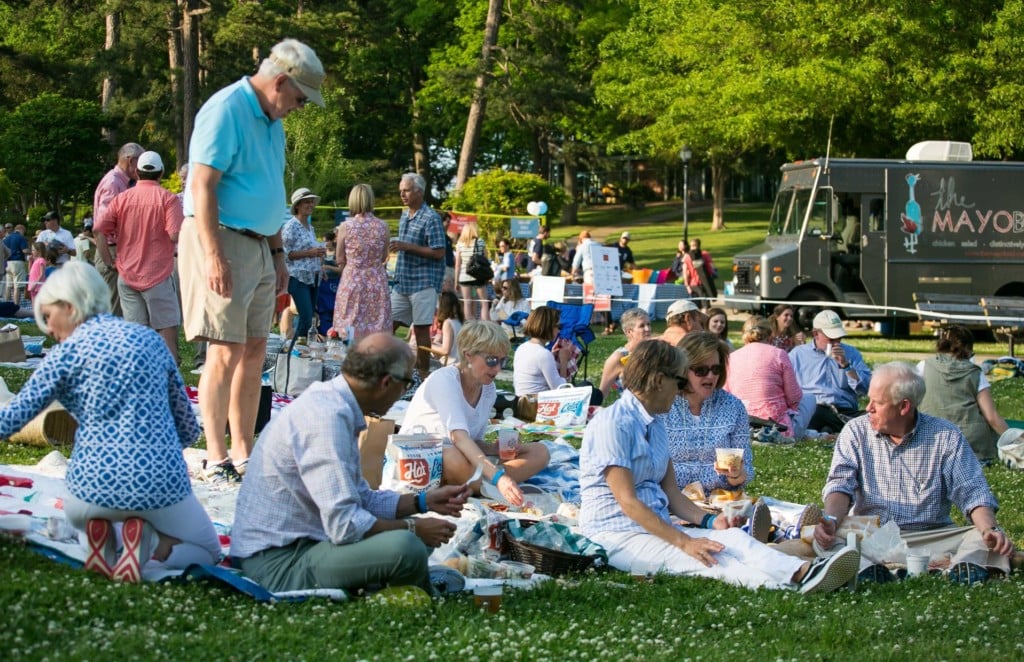 For the second year, Charlotteans are invited to enjoy the spring weather on the lawn at Freedom Park on April 14 beginning at 5:30 p.m. The Pop-Up Picnic hosted by Catawba Land Conservancy aims to celebrate the connection between our area farms and foods, as well as the importance of farmland conservation by eating locally sourced foods. Last year, the picnic brought in approximately 1,000 guests and raised more than $70,000.The event is free to attend, and you can buy snacks and sips from onsite vendors such as King of Pops, Lenny Boy Brewing Co., Blue Blaze Brewing, Arthur's Restaurant & Wine Shop, and the New Wrap Order food truck. Those purchases, however, will be cash only.
Though all that sounds nice, the real draw is in the Charlotte restaurant-curated picnic baskets.
Restaurants who have created picnic baskets for purchase include Babalu, Dogwood Southern Table, Good Food on Montford, Mama Ricotta's, and more, but they are selling very quickly. The baskets from Earl's Grocery, for example, have already sold out. These meals are prepared with enough food for two people, suggesting a sweet date night idea. The picnic basket prices range from $40 to $100, and 100 percent of the basket sales will benefit Catawba Lands Conservancy and Carolina Thread Trail. Remember, you do not need to buy a basket to attend—you can purchase food onsite if you'd like or bring your own homemade picnic basket of goodies.
There will also be live music and family-friendly activities. The Greenliners will be supplying the tunes, and Great Outdoor Provision Co. will be in charge of family fun in the park.
Outside alcohol is not permitted, and picnic baskets will not be sold at the event—only prior. For more information, to RSVP, and to purchase a picnic basket, head here. Just don't forget to bring a blanket to sit on!