Charlotte Restaurants Serving New Year's Eve Dinner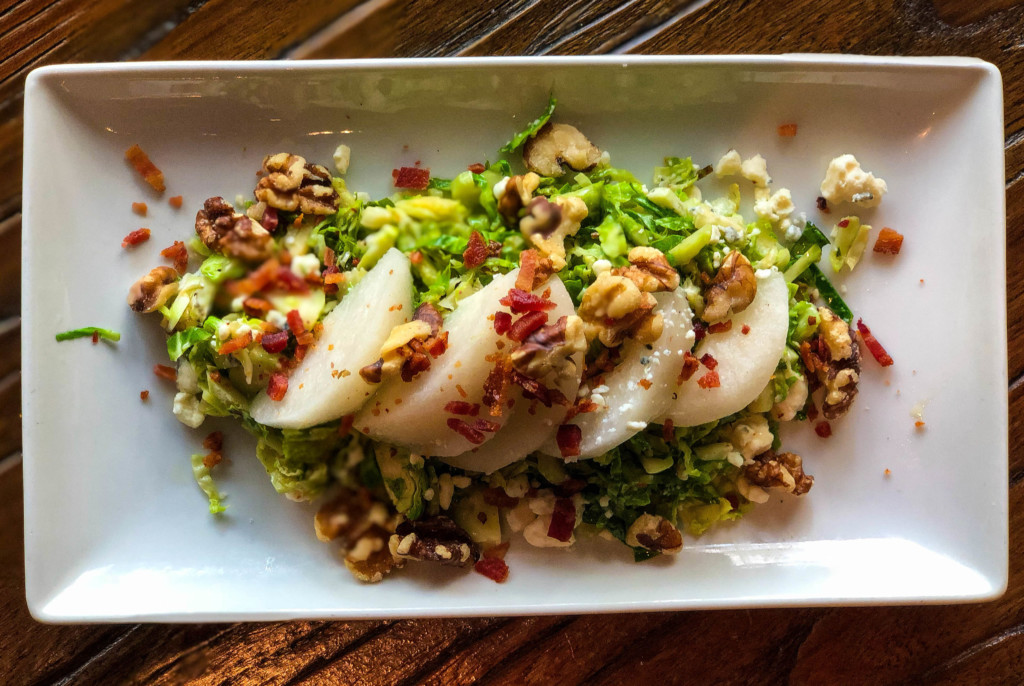 Looking to treat your palate to something special for your last meal of 2018? Some of Charlotte's finest restaurants are serving New Year's Eve dinners that will ensure you end your year on the right note. Check out the below Queen City spots offering either prix-fixe or seasonally-inspired meals on December 31, 2018.
Where to Eat New Year's Eve Dinner in Charlotte
One of Charlotte's Best New Restaurants of 2018, Bardo is hosting a New Year's Eve tasting dinner with wine and cocktail pairings. There will be 20 seats available at three different time slots—5, 7, and 9 p.m. For $90 per person, guests can enjoy an amuse-bouche and three courses that include brand-new dishes. The courses will be paired with wine or cocktails. The menu is yet to be released, but you can reserve your spot here.
Mama Ricotta's will be open during regular hours on New Year's Eve, but there is nothing "regular" about their NYE menu. This special menu will feature an agrume spritz cocktail ($10), Tagliati de Manzo (bone-in rib-eye, $48), Linguine Capesante (sea scallops, $28), and stuffed Wagyu flank steak served over polenta ($25). You can finish the night with Mama's Giant Chocolate Cake for $11. Call 704-343-0148 for reservations, or book online.
Another Best New Restaurant of the year, The Stanley is offering a chef-driven, prix-fixe menu featuring local ingredients. The cost is $85 per person, with beverage pairings costing an additional $45 per person. Expect to eat items such as beets and goat cheese, corn cake with smoked oyster, scallops, beef tartare, pork belly, halibut, 36-hour short rib, chocolate served a few ways, and mignardises. Book your reservations by calling 980-299-2741 or emailing info@thestanleyclt.com.
Tiered seating times and prices detail this NYE dinner, which features a four-course menu and champagne. Parties of two will receive a half-bottle of champagne with their meals, and parties of four get a full bottle of bubbly. The cost is $75 per person from 5 to 5:45 p.m., $80 per person from 6 to 6:45 p.m., and $90 per person from 7 to 7:45 p.m. When the clock strikes 8 p.m., the cost goes up to $120 per person, which still includes the champagne deal plus after-dinner dancing (this is the last seating of the night). If you want to ring in the New Year at the uptown spot, you can upgrade your dinner for $50 to include the open bar, buffet, and live DJ from 10 p.m. to 2 a.m.—party favors included. Call 704-919-1322 for reservation, or book online.
Uptown's newest French brassiere (also a Best New Restaurant) is hosting a decadent evening with special dishes in addition to its regular offerings. Expect to eat items such as the shellfish tower ($120), Parisian gnocchi with black truffle ($30), Lobster American ($45, replacing the plat du jour), a roast du jour of venison loin, and a dessert of opera torte with gold flakes ($10). There will also be a limited-release champagne menu ($119 per bottle) and a champagne toast at midnight. Call 704-969-2550 to reserve a table.
Seafood spot Upstream will be open from 5:30 to 10 p.m. with an indulgent night of sophisticated cuisine and drink to ring in the new year. Along with Upstream's regular dinner menu, Executive Chef Sam Diminich is presenting holiday specials: peekytoe crab and avocado salad ($15), black garlic-mirin braised beef short rib ($30), vadouvan spiced sea scallops ($35), and a chocolate torte dessert ($8). Call 704-556-7730 or reserve your table online.
On New Year's Eve, Vivace in midtown will be serving a four-course dinner characterized by Italian flavors. The meal is $55 per person before 6:30 p.m. and $65 per person after 6:30 p.m. See the NYE menu here, and reserve your table here.
Yet another addition to our 2019 Best New Restaurants list, Hello, Sailor on Lake Norman will be serving its regular dinner menu for New Year's Eve. Operating during normal hours, the restaurant will offer a Beef Wellington special, which features filet mignon, mushroom, spinach, and foie gras duxelles wrapped in puff pastry. Reservations can be made on Resy.
Sink your teeth into a five-course chef tasting menu by chef Jamie Lynch during tiered seating times. Prices are $65 per person from 5 to 5:45 p.m., $70 per person from 6 to 6:45 p.m., $80 per person from 7 to 7:45 p.m., and $110 per person from 8 p.m. until close, which includes post-dinner dancing. The dinners include a half-bottle of champagne for a party of two or a full bottle for parties of four. Additionally, you can purchase a $50 upgrade after dinner for the open bar and buffet from 10 p.m. to 2 a.m., which also includes a live DJ, a champagne toast at midnight, festive party favors, and a live countdown of the ball drop. Make reservations on SophiasLounge.com or by calling 980-260-3227.
Enjoy a three-course menu with a few options for each course. The seating times and pricing are tiered: 6 to 7 p.m. is $50 per person, 7 to 8 p.m. is $60 per person, and 8 to 9 p.m. is $70 per person. All seatings include a complimentary glass of champagne. If you want to party with 204 North into 2019, you can purchase the all-inclusive party package for $60 per person, which includes an open bar, champagne toast, and party favors from 10 p.m. until 2 a.m. Call 704-333-3747 to reserve your spot.
Downstairs at the Kimpton Tryon Park Hotel in uptown, Angeline's will be serving a prix-fixe, three-course NYE dinner (plus dessert) for $85 per person at two different seating times: 6 and 9 p.m. There will be a few options to choose from for each course; expect a mix of Italian-inspired and creative, high-end dishes. See the menu here. Call 704-445-2540 for reservations, or book online on OpenTable.com.
Aria in uptown will begin evening service at 5 p.m. on New Year's Eve, which will include cocktails, the regular dinner menu by Executive Chef Alex Piatt, live music by Dan Smith, and a complimentary champagne toast at midnight. Reservations are recommended but not required—call 704-376-8880 or book online to reserve your spot.
Treat the family to four courses of food at BLT Steak's NYE Blackboard dinner. For $130 per person, at 7 p.m. only, the prix-fixe menu will feature an amuse-bouche of fried ricotta gnudi, appetizer duo of Maine lobster tart and braised short ribs, entree of seared scallops (plus sides), and a dessert trio of a pistachio cream puff, caramel shortbread bar, and a chocolate truffle. There will also be a champagne toast. For reservations or more information, call 704-972-4380.