Charlotte Shop Talk on Charlotte Today!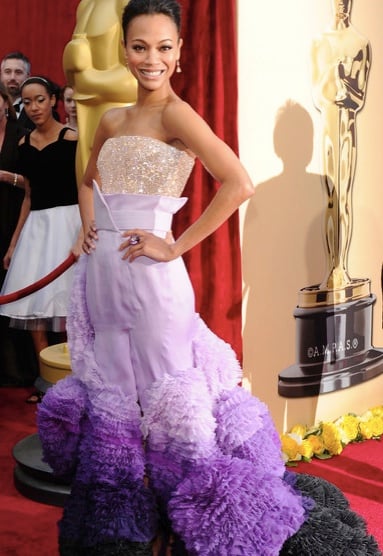 Today I had the pleasure of being a guest on Charlotte Today on WCNC to talk about some of the best and worst of last night's Oscar gowns.
If you missed the show, you can catch it online right here.
The WORST of the night: Sarah Jessica Parker in Chanel couture, Zoe Saldana in Givenchy, Charlize Theron in Dior, Diane Kruger, Kate Winslet in Ives st. Laurent (my soul cries) and Amanda Seyfried in Armani Prive.
Some of the BEST: Rachel McAdams, Queen Latifah in Badgley Mischka, Vera Farmiga in Marchesa, Kristin Stewart (shocking), Cameron Diaz (even more shocking!) in Oscar de la Renta, J.Lo (a little shocking) in Armani Prive, and Meryl Streep (not shocking at all) in Chris March.
Some I have decided quite how I feel about them yet: Tina Fey in Michael Kors, Sandra Bullock in Marchesa (who I couldn't be more happy for, btw.)
The best dressed men in my opinion were Tom Ford (wearing his own design, but of course), Matt Damon who looked positively gorgeous in his classic tux, and Robert Downey Jr. who wore a really kicky blue bow tie.
Who did you love? Who did you hate? What did you think of my red dress on WCNC this morning? Let me hear it in the comments!