Charlotte Sports Roundup: July 2019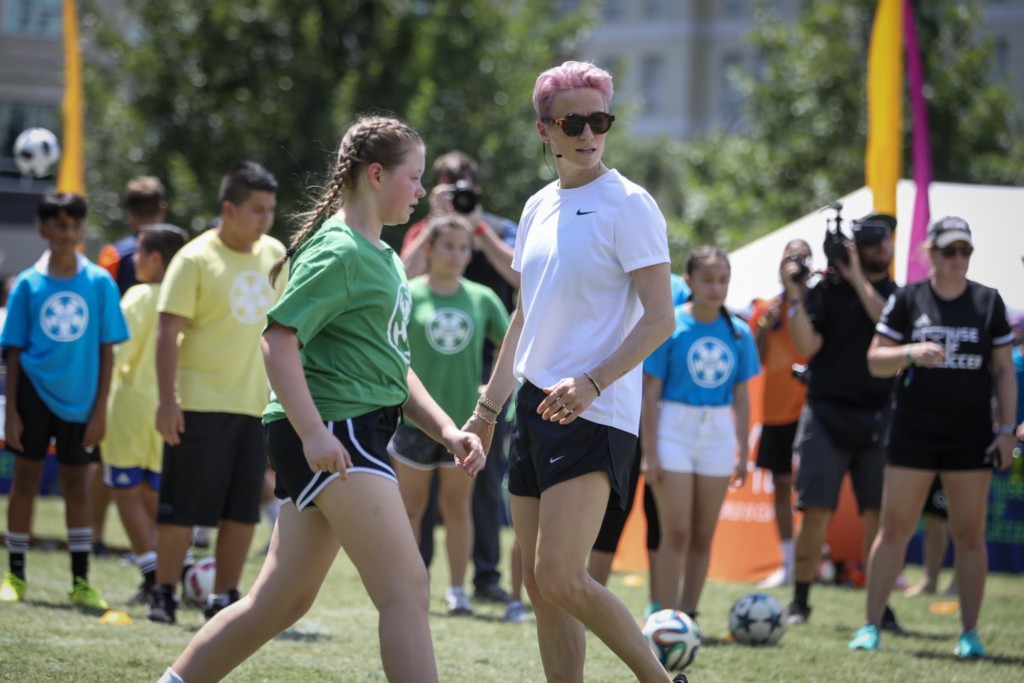 CHARLOTTE'S SPORTS WORLD faced great loss in July (so long, Kemba; RIP Catman), but also the prospect of a substantial gain (MLS?). Here's a roundup of a few of the biggest stories in the last few weeks:
---
Bye-bye, Kemba. Hello, Rozier?: Every Hornets fan's worst nightmare came true when Kemba Walker announced July 1 that he was signing with the Boston Celtics as a free agent. The Hornets could have offered more than the four year, $141-million deal Walker struck with the Celtics, but with Hornets owner Michael Jordan wary of paying the luxury tax, Charlotte let Kemba walk.
The Hornets counter-move was to acquire point guard Terry Rozier from the Celtics via sign-and-trade for Walker—a move that NBA execs told ESPN was the third-worst move of the off-season. Ouch.
Two seasons ago, when Rozier had to fill in for an injured Kyrie Irving in Boston, Rozier averaged 11.3 points and 4.7 rebounds per game.
---
Catman and the Panthers: Panthers "superfan" Greg "Catman" Good died July 5. The 62-year-old faithful fan was most recognized while decked out in his standard fan fare: A black and blue cape, and a Panther-blue wig combed up into a unique cone shape.
The colorful fan was hard to miss at each home game in his seat on the front row corner of one of the end zones at Bank of America Stadium.
Meanwhile, on the field, the Panthers are in the midst of training camp on a squad without retired Julius Peppers and Ryan Kalil, and veterans linebacker Thomas Davis and cornerback Captain Munnerlyn. And Cam Newton is building strength after off-season shoulder surgery—though he's had some promising deep throws already.
---
SoccerTown USA?: U.S. Women's National Team star Megan Rapinoe came to Charlotte on July 20 for House of Soccer—a celebration of the sport before the city hosted an International Champions Cup match between AFC Fiorentina and Arsenal. Rapinoe declared Charlotte "one of the premier sports cities in our country," and said the addition of an MLS team would be "incredible."
That's what Panthers owner David Tepper wants to hear. Tepper has been angling for an MLS expansion team to be awarded to Charlotte since he acquired the NFL team, and met with the league's expansion committee in mid-July—along with representatives from St. Louis and Sacramento. Two new expansion teams are anticipated to be announced in conjunction with the MLS All-Star Game on Wednesday in Orlando, Florida. Charlotte isn't expected to be among those two—St. Louis and Sacramento are far ahead in consideration—but is it possible Tepper has vaulted himself to the front of the line?