Charlotte Sports Roundup: September 2019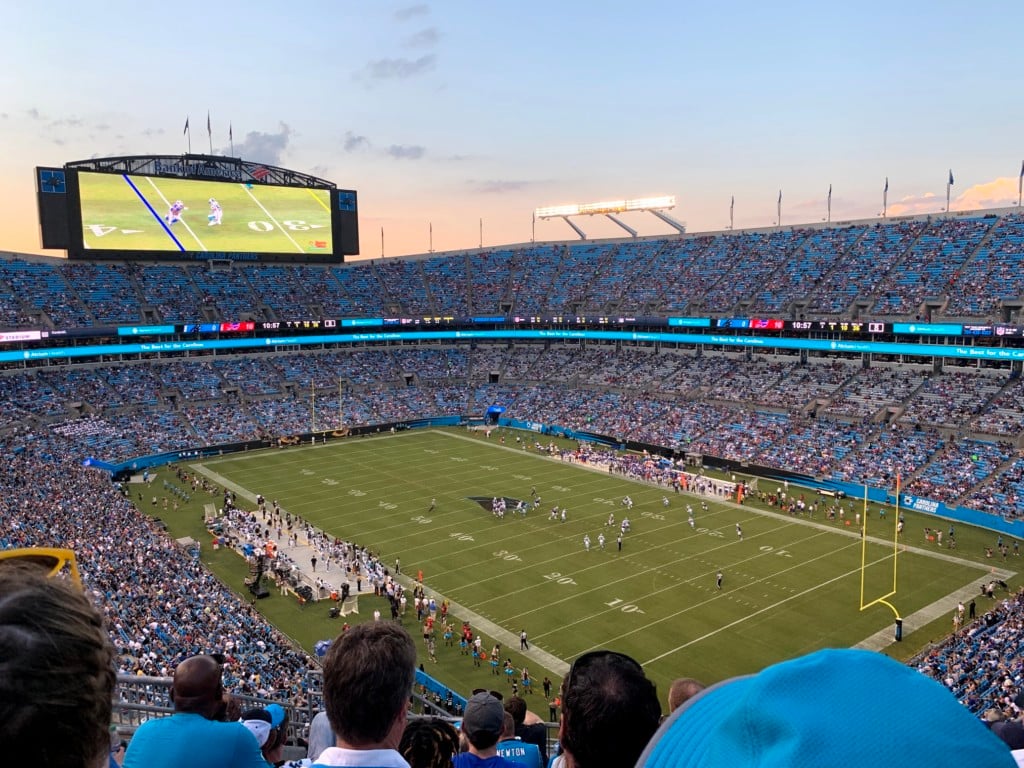 CAM FINALLY TOOK a seat after a couple subpar performances, and Michael Jordan sold part of his ownership stake in the Hornets. Somehow, the Charlotte sports world is not panicking, despite those stories happening in September. A closer look:
Cam Newton posted a slickly-produced 15-minute YouTube video Friday featuring him smoking a cigar and drinking wine while he said "I want to be brutally honest." He hurt his left foot in the third preseason game of the season, and the injury has since been identified as a

Lisfranc

injury, first reported by The Athletic's Joe Person.

Lisfranc

is where the ligaments of the mid-food rupture, causing instability with the joints. "I got in my own way," Newton admitted, because he didn't want to let fans down and miss any regular season games. As he warmed up for the first regular season game, he realized, "I can't run."

It's probably not Cam's vegan diet that led to this injury and recovery time. It might be the brutality of the NFL and the fact that Cam is 30 years old now. Just sayin'.
With Newton sidelined, Kyle Allen has led the Panthers to two straight wins, over Arizona and Houston. He'll start again this week against Jacksonville, and there's a good chance he'll be the starter when the Panthers take on Tampa Bay in London on Oct. 13 since Carolina's bye weekend follows and would give Newton a nice, long break. Allen is not Cam, no, but he's been capable in averaging 246.5 yards passing per game while completing 71.7 percent of his passes.
Michael Jordan announced Sept. 14 that he had sold a chunk of ownership of the Hornets to two hedge fund executives from New York. Jordan retains majority equity and managing control of the franchise — though with the team's record of late, it's debatable whether that's entirely good.
Monday was Hornets media day as the NBA team embarks on the Terry

Rozier

Era. Buckle up, Hornets fans, because it's going to be a bumpy ride this season. Four days of Chapel Hill training camp
No news regarding David

Tepper's

MLS dreams for Charlotte, but there will be soccer in the Queen City this week. The U.S. Women's National Team—and Megan Rapinoe!—hosts Korea Republic on Thursday at Bank of America Stadium. The U.S. Women's National Team has not played in Charlotte in 19 years, last visiting in April 2000 for a match against Iceland in the run-up to the Sydney Olympics.
The team will hold an open training session Wednesday evening from 5-6 p.m. at Bank of America Stadium. Admission is free, and the North Gate opens at 4:30 p.m.